Homeworking
Homeworking is one of the most common forms of flexible working that employers offer. Homeworking means a worker agreeing to perform some or all work for the employer in his or her home.
A homeworking policy can provide benefits for an employer, for example allowing a valuable employee more flexibility, increasing the chances of retention. Challenges for homeworkers include ensuring they have the discipline to work alone and remotely, employee communication, and health and safety issues.
---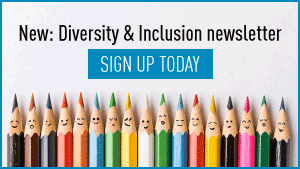 Personnel Today has launched a new email newsletter focusing on all aspects of diversity and inclusion.