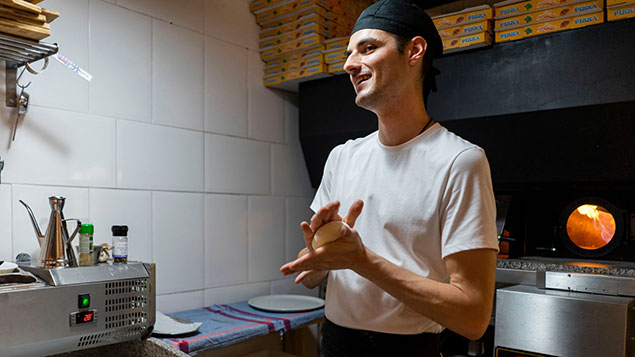 This week the government finally published its White Paper outlining how the immigration system will look once Britain leaves the EU. Kerry Garcia from law firm Stevens & Bolton explains the key points for employers. 
The government's long-awaited immigration White Paper has brought mixed news for employers.
It confirms that free movement for EU nationals will continue during the Implementation Period (until 31 December 2020) if there is a Brexit deal, meaning employers will be able to employ EU nationals without any restrictions until then.
In the event of a no deal, EEA nationals already in the UK by 29 March 2019 will be able to remain, but it is unclear whether free movement will continue for EU nationals arriving post-Brexit. It does however acknowledge that at least a further year is needed to finalise details, so an implementation period is likely.
Under this proposed system, due to become operational by Autumn 2020, EEA nationals will not be given preferential treatment – the focus will be on skilled migration.
Non-UK workers will generally need an employer to sponsor them and more employers will need to register as Tier 2 sponsors, which involves taking on onerous record keeping and reporting obligations. Failure to comply with these duties risks losing the licence and the ability to sponsor overseas nationals.
Administration burden
The current Tier 2 system is administratively burdensome, making it all too easy for employers to breach Home Office guidance unwittingly and face compliance action. The White Paper acknowledges this burden and states that the new system will be straightforward and business-friendly, though it's unclear how this will be achieved in practice. A light-touch system could also be more open to abuse.
It will also be far costlier for employers to recruit EEA nationals, as employers will now have to pay thousands of pounds in Home Office fees as well as hidden costs, such as translation and legal fees.
Businesses will also have to allow additional time before they can employ the individual as, should they wish to sponsor EEA nationals after 2020, the migrant will need to obtain prior entry clearance. Currently, this takes anything from five days to several months for non-EEA nationals.
The White Paper suggests applications should be processed within two to three weeks, though it's questionable whether the Home Office will have sufficient resourcing to meet these timescales, especially given the additional volume of work they will face.
That said, there is some good news for employers, particularly those who are currently sponsors.
Good news
There would no longer be a cap on skilled migration under the new system. The current cap was frequently exceeded in 2018, meaning that a significant number of potential migrants were unable to come to the UK and employers were left with vacant posts.
Under the new system, employers will not need to undertake the Resident Labour Market Test before sponsoring migrants. Currently, they must demonstrate that there is no suitable settled worker for the role, which involves advertising the position for at least 28 days in a prescribed manner.
It's easy for employers to inadvertently "slip up" and simple administrative errors, such as failing to state the closing date, can lead to the loss of the sponsor licence. The current system also doesn't reflect the realities of current recruitment practices.
Tier 2 sponsorship will be expanded to enable employers to sponsor medium-skilled migrants as well as those undertaking highly-skilled professional or managerial roles. However, it remains to be seen what the minimum salary threshold will be.
Salary and skills thresholds
The Migration Advisory Committee recommended a minimum salary level of £30,000. Under 20% of individuals employed in a medium-skilled role at RQF Level 3 earn £30,000 or more, so this proposed salary level wouldn't benefit many employers or migrants in these roles. The government plans to consult with businesses regarding the minimum salary threshold.
There is also good news for businesses who recruit graduates, as the government plans to introduce six months' post-study leave for those who obtained a Masters or Bachelor's degree from a UK university to allow them to work temporarily during that period.
Those who complete a PhD will be able to stay for up to a year afterwards. Students will also be able to switch into Tier 2 for up to two years after graduation, whereas currently they must switch within a few months of graduation.
Although the focus is on highly skilled migrants, there will be an additional transitional and temporary short-term workers route until 2025, which may help to resolve the skills shortage businesses fear they will face.
This route will not lead to settlement though or allow the migrant to be accompanied by dependants. Individuals could only remain in the UK for up to 12 months and would need to leave for at least 12 months before they can re-apply, and this route will only be open to nationals of specified countries.
Overall, the proposals in the White Paper are helpful to organisations that sponsor non-EEA nationals, particularly in highly paid/skilled roles. Employers who rely on EEA nationals, particularly lower paid/skilled workers, will inevitably be disappointed as the new system looks far less accommodating and more burdensome and costlier.
Employers may be unable to rely on overseas nationals (be they EEA or non-EEA nationals) to fill lower-skilled roles and should start looking at recruitment and training strategies to encourage more British workers to apply for such jobs.