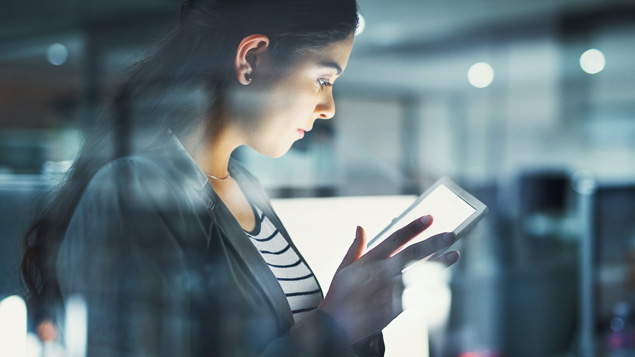 Analysts report that organisations are shifting in their thinking toward employee-led learning, driven partly by the desire for more agile working. But what are the implications for the people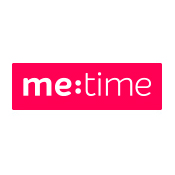 function in making this shift?
Workplace learning is still carried out in many of these organisations according to terms of engagement that hark back to training's military origins. Despite the incursions of digital technology, the culture is still pretty top-down, command-and-control in character. Learning is supplied, allocated, mandated by the learning department. Can the will and the means be found to upend the status quo and support elective learning for at least part of the training portfolio?
But conversations we have had as part of our Think Tank programme, researching the needs and pain points of learning and development departments, indicate that they may have their own compelling reasons for wanting to make this change.
L&D needs things to change too
Delegates report a growth in the volume of new skills requirements that they are finding increasingly difficult to service within the traditional top-down model. Creating further pressure is what feels like an accelerating velocity of change, meaning that knowledge and skills have a shrinking half-life: some skills are no sooner mastered than they begin to become obsolete.
One answer would seem to lie in the proliferation of learning content online. However this brings with it additional challenges for learning professionals.
Once upon a time you would send employees away on a training course or give them approved training literature, and that was that. Now there is a huge variety of learning online to choose from, created by thousands of digital providers, in a variety of formats from elearning courses to videos, to infographics, games and beyond, and with highly variable quality. And that's not even to mention the huge amounts of free resources available on platforms such as YouTube, with even more variable quality. Who is to choose, grade, approve and generally curate all this content?
Learning management systems that (by and large) replicate the command-and-control model digitally don't really help, though more enlightened suppliers of learntech have made moves in this direction. But fundamentally, busy learning professionals just don't have the time to do it. One once admitted to me – under Chatham House rules – that there was elearning on his LMS nobody had reviewed in this millennium.
The changing learner
At the same time, Learning and HR professionals are faced with an increasingly demanding internal customer. Digitally-enabled employees, smartphone in hand, come to learning with expectations honed by platforms like Google and Facebook, with all the knowledge of the world instantly available in their back pockets (notionally, at least). And they value training and development opportunities, Bersin research shows, above job benefits like flexible working hours or even cash bonuses. Such data indicate a new level of motivation among employees for self-directed learning.
Traditionally it has been assumed that staff are unaware of their own needs and unable to create and follow a path to fulfilment, however research from learning benchmarking specialists Towards Maturity challenges this assumption. 82%, they found, know what learning they need to do their job, and 89% already feel they are responsible for managing their own learning and development. According to ethnographic research from GOV.UK, employees at all levels now expect dynamic, self-directed, continuous learning opportunities from their employers.
Five ways to nurture employee-led learning
So what can organisations do to create the right conditions for employee-led learning? Here are five suggested workstreams to get started.
Recruit for 'learnability'. When new skills come in demand as fast as others become extinct, employability is less about what you already know and more about your capacity to learn, says Mara Swan, Executive VP, Global Strategy and Talent from Manpower. 'Learnability' – the desire and capability to develop in-demand skills to be employable for the long term – is the hot ticket to success for employers and individuals alike.
Incentivise a culture of perpetual learning. US telecommunications giant AT&T is working hard to ensure that its employees catch up and then stay ahead of changing technology. CEO Randall Stephenson said in an interview in the New York Times that employees should be spending 5-10 hours a week 'retooling' themselves. Eventually, performance reviews will factor in an AT&T's employee's desire to learn. William Blase, AT&T's Senior Executive Vice-President of Human Resources, said: 'There is going to be an expectation that your compensation will be tied to continuing to learn'.
Focus on motivation and growth mindset. Organisations that want to encourage employee-led learning will need to understand why some seem motivated to be self-directed and others not. According to Professor Carol Dweck of Stanford University, people's self-theories about intelligence have a profound influence on their motivation to learn. Individuals – and also organisations – can have a fixed mindset or a growth mindset. Success in employee-led learning may well depend on fostering a growth mindset.
Use design thinking to configure the learner journey. Design thinking puts the user experience ahead of the process and focuses on the user journey. Deloitte's Global Human Capital Trends 2016 reported that respondents at companies where HR delivers the highest levels of value are almost five times more likely to be using design thinking in their programs than their peers. In the context of employee-led learning, design thinking could help reduce complexity for the learner and take out friction. L&D professionals need to be thinking of the whole learner journey rather than just thinking about the learning as separate initiatives or learning outcomes.
Use learner-led curation. Why not let learners do some of the job of curation for themselves – just as user ratings on TripAdvisor help guide holiday-makers and restaurant-goers? L&D undoubtedly has an important role in curation, but in the context of employee-led learning, watching what learners do when given free choice, and how they rate various learning resources, allows curatorial judgements to be more data-driven and saves administrative load.
Want to support and nurture employees within your organisation who are self-motivated to learn? Download our latest report to receive practical advice and tips https://bit.ly/2EHlrmY