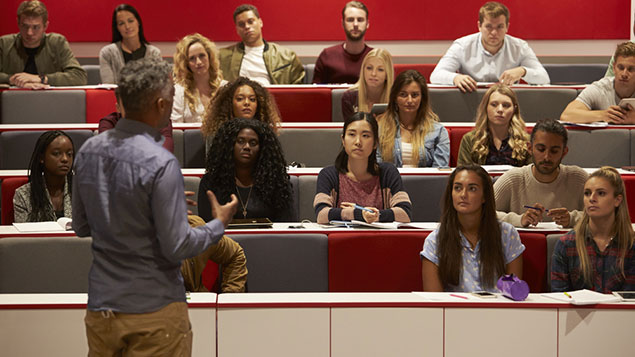 Newly published research shows that Russell Group universities pay staff from ethnic minority backgrounds significantly less than their white colleagues.
The BBC reported today (7 December) that it had sent freedom of information requests to all 24 Russell Group universities and received responses from all but two of them.
The data showed that £52,000 was the average salary for a white academic, about £47,000 for a South Asian academic, £43,000 for Chinese and East Asian academics and £38,000 for black academics. Employees of Arab origin were paid on average £37,000.
Ethnicity pay gap
The study noted that declaring ethnicity was not mandatory for employees so the figures do not include all employees. It also recognised that the figures could be influenced by factors such as the number of part-time staff and various pay grades being used for different roles and different career stages. Unequal pay for the same work is illegal.
The BBC calculated that black and Arab academics at the UK's top universities earn an average 26% less than white colleagues.
Among the subsidiary findings were that women from ethnic minorities were paid much less than white women, who themselves were paid 15% less than white men. Black female academics were paid 39% less than white men at Russell Group universities where the average male salary for white employees was £55,000.
Warwick and Glasgow universities told the BBC that the reason for its pay gaps was that a much higher proportion of black academics were in the early part of their careers. At Warwick, 28% of early career academic staff identified as minority ethnic.
Glasgow University employs 72 black academics, the highest of the 22 universities that responded, but they are paid an average of £23,000, 43% less than their white colleagues. The university told the BBC: "All black and minority ethnic staff are paid on comparable levels as white colleagues on the same grade."
In terms of total numbers, bearing in mind the two universities that did not respond, the Russell Group employs more than 49,000 white academic staff, 3,000 Chinese and East Asian, 3,000 Indian and South Asian, 600-plus black staff and 250 staff from Arab backgrounds.
The University and College Union, which has more than 100,000 members,  said its own research, published in 2016, had shown that 90% of ethnic minority staff in colleges and universities reported facing barriers to promotion, while more than 72% of university staff reported experiences of bullying and harassment.
The BBC report, said UCU head of equality Helen Carr, showed there was still a long way to go on closing the gap. She added: "It is absolutely unacceptable that black and ethnic minority staff continue to be paid less and are under-represented at higher levels within our universities. Institutions must make it a priority to address the concerns of staff and work with trade unions to tackle the barriers to progression they continue to face."
The Russell Group said it could not comment on individual universities' remuneration and recruitment practices but, in a tweet, described the report as "sobering reading".
It added: "It's an issue our members take extremely seriously and are working to resolve."
Russell Group members consider themselves to be an elite collection of universities. They receive more than 75% of all university research grant and contract income in the UK.
In October the government published a consultation into whether organisations should be required to report on the pay differentials between people from different ethnic backgrounds.