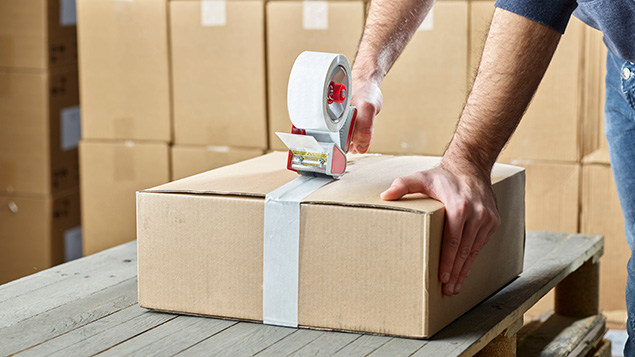 Agency workers are subject to a "pay penalty" of 16p an hour if they are in the same job for three months or more, according to research by the Resolution Foundation.
The think tank has called for the government to repeal the Swedish derogation, an employment contract loophole that enables companies to avoid paying agency workers the same as directly employed staff.
Employees who are under Swedish derogation or "pay-between-assignment" contracts lose an average of £400 a year compared with their colleagues in identical roles but employed directly, it claimed.
The Resolution Foundation also recommended that agencies provide a written standardised statement outlining workers' entitlements on their first day of work.
Both this and the repeal of the Swedish derogation were among the key recommendations of Matthew Taylor's review of modern work practices, published in July 2017.
The report found that, while many workers enjoy the flexibility that agency work brings, there are widespread reports of "poor and sometimes unlawful" practice. Their ability to make demands of employers was often dependent on the strength of the local labour market – for example those in a buoyant market could leave assignments for better ones.
Lost holiday pay was also an issue: the Resolution Foundation estimated that in 2017 agency workers missed out on as much as £500 million of unpaid holiday pay. Around 500,000 agency workers are eligible for pensions auto-enrolment, yet there was poor awareness of this entitlement.
It recommended that the Employment Agency Standards Inspectorate set up new task forces in "agency worker hotspots" such as Barking and Dagenham, Leicester, Sandwell and North East Lincolnshire to target poor practice.
The EAS should in turn work more closely with local authorities, HMRC, the police and the Gangmasters and Labour Abuse Authority, as well as the Health and Safety Executive and Jobcentre Plus.
Lindsay Judge, senior research and policy analyst at the Resolution Foundation, said that the discussion around modern working conditions often overlooked the needs of agency workers.
"The varied nature of agency work presents a real challenge for policy makers, who must address poor regulation and poor practice while preserving the widespread positive aspects of the work," she said.
"As well as reforming poor regulation, the government should stamp out unlawful practices through tougher, targeted enforcement work.
"Agency Enforcement Task-forces should be established in areas like Barking and Dagenham, Leicester and North East Lincolnshire, where the combination of a high concentration of agency work and high levels of unemployment leave workers especially vulnerable to unlawful practices."
Last month leaked government papers suggested that the government will pursue many of the recommendations made in the Taylor review, including a repeal of the Swedish derogation rule, although this is yet to be confirmed.