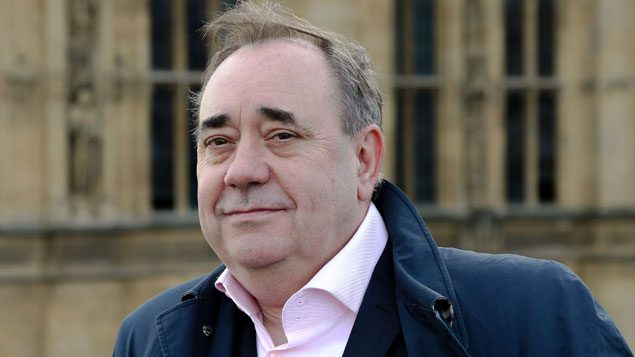 Former Scottish first minister Alex Salmond has won his legal challenge against the way the Scottish government handled an investigation into claims he had sexually harassed two employees.
The government admitted that had not followed the correct procedure when it appointed an investigating officer who had "prior involvement" with the case, which led Judge Lord Pentland to rule that its inquiry had been unlawful.
Sexual harassment claims
In January 2018, two female government employees complained they had been sexually harassed by Salmond while he was first minister. He has denied the claims, which remain under investigation.
Today, the government told the Court of Session in Edinburgh that the investigating officer was a "dedicated HR professional" who acted in good faith but was in contact with the complainers before being appointed to the case. This could have given the impression that they were not acting impartially when conducting their investigation.
Leslie Evans, the Scottish government's permanent secretary, said the investigator's involvement with the complainants was only discovered in December when it had been preparing documents ahead of the court hearing.
She said: "I want to apologise to all involved for the failure in the proper application of this one particular part of the procedure. There is nothing to suggest that the investigating officer did not conduct their duties in an impartial way.
"Unfortunately, the interactions with the complainants in advance of the complaints being made meant that the process was flawed, however impartially and fairly the investigating officer conducted the investigation."
Evans said it was "right and proper" that the complaints against Salmond were investigated and that the Scottish government would reopen the investigation into the allegations, with permission from the complainants, once police inquiries had conducted.
"My priority remains the duty of care to my staff, including anyone in the organisation who brings forward any concerns about inappropriate conduct, regardless of the identity or seniority of the individual complained about," she said.
In a statement, Salmond said the case had revealed a "clear and obvious breach of the principles of fairness and natural justice" and expressed unease that a confidential investigation process had been leaked.
"Any complaints process requires to be confidential in order to be fair to those making complaints, and fair to those about whom complaints are made," he said.