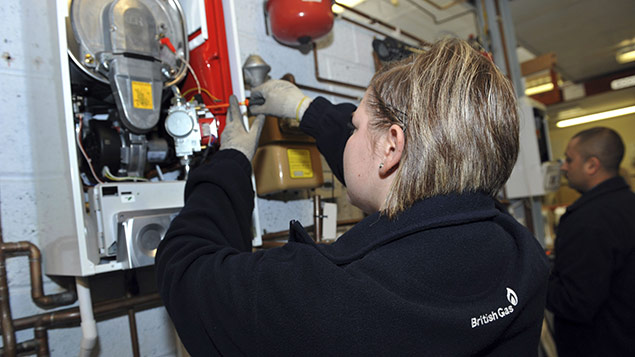 Apprenticeship starts in the first quarter of the 2018-19 academic year have risen in relation to figures reported at this time in 2017-18, but lag behind equivalent figures reported in January 2016 and 2015.
The latest figures from the Department for Education reveal that 132,000 apprenticeship starts have so far been reported for the first quarter of the 2018-19 academic year, an increase of 15.4% from 114,400 reported at this time in 2017-18.
However, the 132,000 is a decrease of 15.2% and 13.8% compared with the numbers reported at this time in 2016-17 and 2015-16, before the introduction of the apprenticeship levy, unveiled in 2015 by then-chancellor George Osborne.
Apprenticeships
Since April 2017, under the levy, employers with annual payrolls above £3m have had to spend an equivalent of 0.5% of this sum on an approved list of apprenticeship programmes. Osborne's target was to create three million apprenticeships by 2020.
However, the levy's introduction has seen a decline in new apprenticeship starts, which have never matched those under the previous system in the past few years.
The new figures are the first quarterly rise in apprenticeship starts, but there is no longer any real expectation that the three million figure will be reached in 2020.
Managing director of skills development group City & Guilds Kirstie Donnelly said that although she was encouraged to see the uplift in apprenticeship starts in the first quarter, she was unsurprised by the continued trend in lower take-up since the introduction of the levy.
She said the government was "not moving fast enough to address employers' concerns around apprenticeships; 93% of levy-paying businesses cite some form of barrier preventing them from investing in apprenticeships, while 92% are demanding greater flexibility in how they spend their allowance.
"Businesses are waiting for the employer consultation on apprenticeships, which the chancellor announced in the autumn Budget. However, we understand that this consultation won't take place until 2020, which is far too late."
City & Guilds' recent Flex for Success report found that 92% of employers wanted to see greater flexibility in how they can spend funds; 93% of employers cited some form of barrier to investing in apprenticeships; and 45% of employers wanted to be able to use money to invest in non-apprenticeship training. A number of recommendations were made for the government to consider in the report.
Donnelly said: "Changes are needed now to reinvigorate the system, and we cannot wait another year for the pressing needs and concerns of employers to be addressed."
Alan Woods, chief executive of Vocational Training Charitable Trust, told the Financial Times that a lack of understanding and guidance about the funding changes were partly to blame.
"British businesses from all sectors need clear guidance on how the continuing policy and funding changes to the apprenticeship landscape will be implemented sustainably."
He also added that the benefits of apprenticeships needed to be promoted more among potential recruits.