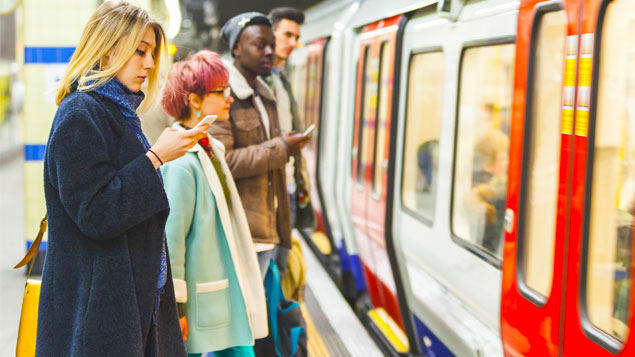 Average weekly earnings have seen the biggest rise for almost a decade, but not to the levels expected during periods of low unemployment.
Office for National Statistics (ONS) figures revealed that average weekly pay, excluding bonuses and any other benefits, reached £495 in the three months to October 2018 – a 3.3% increase on the same three month period a year ago and the greatest percentage increase since November 2008.
Average wage growth
In the private sector, wages increased by 3.6% from £471 in the three months to October 2017 to £488 this year. Public sector wages grew at a lower rate of 2.7%, from £514 in 2017 to £528 in 2018.
Although average public sector wages have historically been higher than those in the private sector, the figures show the gap is narrowing. Since July 2013, private sector earnings growth outstripped that of public sector pay.
Despite the rise in average weekly earnings, employers had not significantly increased their pay by the levels the ONS would have expected to entice workers during the current period of low unemployment.
Between October 2015 and October 2018, average weekly earnings growth averaged 2.4%. During the same period, unemployment declined from 5.2% to 4.1%.
The ONS latest labour market economic commentary says: "The response of average weekly earnings growth to the fall in the rate of unemployment has been weak, implying that low unemployment has not been able to stimulate significant average weekly earnings growth.
"This outcome may be because the unemployment rate inadequately captures the extent of slack in the labour market, and the extra slack reduces wage growth.
"It may also be a result of the existence of structural factors in the economy that are weighing down on wage growth. For instance, the high level of under-employment, which represents additional slack to that shown by unemployment, may be constraining wage growth."
Pay growth still slow
Frances O'Grady, general secretary at the TUC, said the 3.3% growth in average weekly pay was "little consolation for workers in the middle of the longest pay squeeze for 200 years".
"We need a plan that supports jobs and wages," she said, highlighting that real wages are predicted to only get back to pre-recession level in 2024. "That means the government putting the minimum wage up to £10 as quickly as possible. And it means giving unions the freedom to enter every workplace and negotiate fair pay rises."
The number of vacancies also grew. A total of 849,000 jobs were unfilled in September-November 2018, compared with 809,000 in 2017.
A record 32.4 million people are employed, the figures show.
"A record employment rate and a rising number of jobs that can't be filled are further signs that the labour market is tightening and that employers are finding it increasingly difficult to hire the people they need," CBI head of employment Matthew Percival commented.
"While pay growth is improving at its fastest and most sustained rate in a decade, this is still slower than the UK has achieved in the past.
"Building on this requires stronger and more sustained productivity growth, not the fits and starts we've seen. There has been progress since the launch of the industrial strategy a year ago, but the government needs to focus more on providing a compelling vision for the coming years and tangible outcomes in each region."
The Resolution Foundation earlier this year found that real average weekly pay is £13 per week lower than they were in 2008.
Ian Brinkley, acting chief economist at the CIPD, noted that real earnings growth and productivity have historically gone hand in hand, "but it remains to be seen if rising real wages will also be reflected in better productivity figures in the months ahead, given the current Brexit crisis".