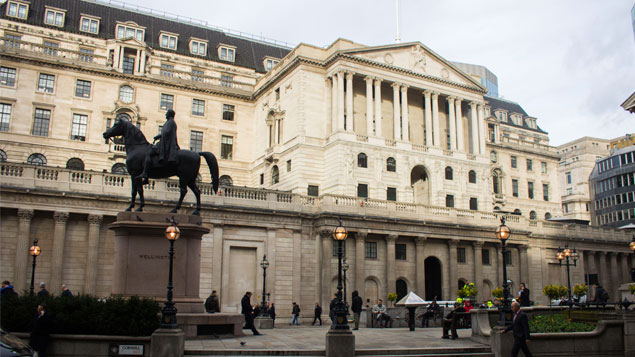 The Bank of England is seeing a disproportionate number of ethnic minority staff leave the organisation, with it admitting that it needs a "step change in approach" to improve retention.
According to minutes from a directors' meeting in November, which have been published recently, black, Asian and minority ethnic (BAME) staff are under-represented across all levels of the organisation and the BAME resignation rate was above that for the bank as a whole.
The directors found that exit interviews had identified no clear theme for the exodus, though employee sentiment surveys had "tended to be less favourable among BAME than non-BAME colleagues".
Governor Mark Carney told the meeting that affinity groups were "not enough" and that there "needed to be advances on multiple fronts" to find a solution to a problem that "would not solve itself".
The document did not reveal the proportion of leavers who are BAME, but a spokesperson for the bank said it had a 9% staff turnover rate among BAME employees in the year to the end of January 2019. The turnover rate across the bank as a whole was 8%.
Executive director for HR Lea Paterson said diversity and inclusion had been a major focus for the organisation. BAME representation was at 18% – close to its 2020 target of 20% – which is higher than the proportion of the UK population that identify as non-white (13%), according to the government.
In 2017, Carney also set the bank a target of achieving 13% BAME representation in senior roles by 2022. However, in 2018 only 5% of senior positions were held by those from minority ethnic backgrounds.
In a letter to the chair of the Treasury committee last year, Carney said the bank's executive directors have specific performance objectives linked to diversity, while managers undergo unconscious bias training.
It was also piloting a sponsorship programme for women and BAME staff to help them progress into senior roles and was increasing the diversity of its talent pool at graduate level. In 2017, 44% of its graduate intake were female and 22% were BAME.
Paterson said the bank had made "good progress" on gender diversity in senior levels. Thirty-one per cent of its senior staff are women and she said it had set a "challenging" target of 35% female representation in senior roles by 2020. In 2013, 17% of its senior positions were held by women.
Recent research from the Centre for Social Integration at the University of Oxford found that jobseekers from minority ethnic backgrounds had to send an average of 60% more applications to receive the same level of interest as those who identified as white.
D&I opportunities currently on PT Jobs