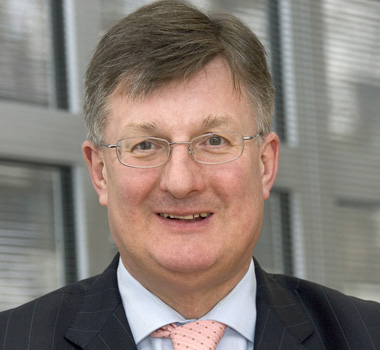 The Government has been urged to help businesses employ local people rather than migrant workers by equipping them with the right skills to do the job.
Outgoing British Chambers of Commerce (BCC) director-general David Frost made the call today, his last day in office, saying that it was one of six measures needed to help the economy recover.
Frost described migrant labour – particularly from Eastern Europe – as one of the most dramatic changes he had witnessed in his time at the BCC.
"Overwhelmingly, business has adopted migrant workers for the simple reason that they are often better educated and have a stronger work ethic than local people," Frost said.
"It is not about paying lower wages. If the Government is serious about 'British jobs for British workers', then not only do they have to improve the education system, but also radically change the welfare system so it never pays not to work," he added.
Ben Willmott, head of public policy at the Chartered Institute of Personnel and Development, agreed: "We produced a survey recently which showed employers' intentions towards recruiting migrant workers from within the EU was at an all-time high, yet their intentions to recruit young people had fallen since September last year.
"The evidence is employers are still not happy with the employability skills of young people; they compare poorly to migrant workers in some areas, particularly around work ethic and technical skills. It's a key area that needs to be addressed and is an absolute priority."
Frost added that a "high-class education system" was needed to prevent young people leaving school with minimal or no qualifications and to address a situation where billions of pounds are spent a few years later providing them with basic employability skills to try and integrate them into work.
This view echoes reports yesterday that hundreds of staff at the new Westfield Stratford City shopping mall in East London had to be taught to read and write after bosses found that they could not even fill in basic forms.
The Australian director of the mall, John Burton, said that he was amazed that so many people had left British schools without basic skills.
As well as highlighting the skills issue, Frost, who has spent eight years in the BCC director-general role, also flagged up the problematic volume of employment regulation and the "endless tinkering" to existing regulations, which he described as burdensome and confusing.
He said: "There have been six major changes to parental rights in the last 10 years. Small businesses in particular are worried about getting it wrong and ending up in front of an employment tribunal, so the default is often only to employ an extra person as a last resort. This is hardly the right outcome when we have 2.5 million people unemployed in the UK."
A Department for Business spokesperson said: "Culture change takes a long time but we are working hard to make sure that, from now on, regulation is a last resort. Already we have scrapped plans for regulations that would have cost businesses over £350 million a year.
"As part of our Red Tape Challenge process, we are looking at all the 21,000 Regulations on the statute book and asking the public and businesses which Regulations are working and which are not, what should be scrapped, what should be saved and what should be simplified. Environmental laws and employment law will shortly be looked at as part of this process. Already on employment law we have sought views on proposals to give businesses more confidence to hire staff – such as reforming the employment tribunal system and restricting the access to unfair dismissal cases to those employed for two years rather than one."
For more information on recruitment, see XpertHR's information and resources on the topic.