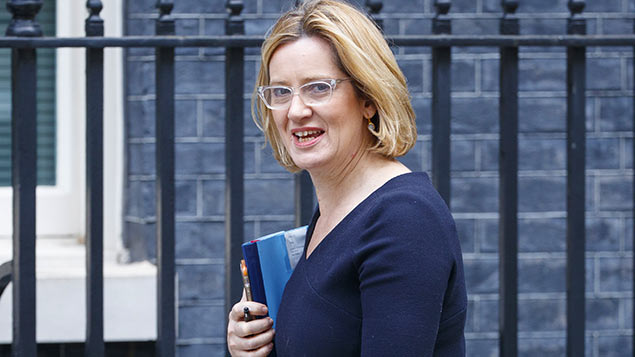 Company directors who handle employees' pension funds with a devil-may-care attitude could face up to seven years in prison or hefty fines under plans put forward by the Department for Work and Pensions.
A new criminal offence of "wilfull or reckless behaviour" will be introduced under the proposals to crack down on abuse of final or average salary schemes.
The new law is aimed at ensuring that company leaders who allow deficits to escalate to unsustainable levels, or who endanger their workers' savings through chronic mismanagement, face penalties.
Announcing the plans, which were included in the government's response to a consultation on beefing up the Pensions Regulator (TPR), secretary of state for work and pensions Amber Rudd, said: "For too long the reckless few playing fast and loose with people's futures have got away scot-free. Acts of astonishing arrogance and abandon punished only with fines, barely denting bosses' bank balances.
"Meanwhile workers who have done the right thing and saved for retirement, confident their investments were safe, are left facing a leaner later life. That cannot be right, which is why, for the first time, we're going to make wilful or reckless behaviour relating to pensions a criminal offence."
Rudd added that the current regulatory system had failed to punish employers who flouted rules and guidance on governance.
The document lays down an additional 10 powers for the watchdog, including knowingly or recklessly providing false information to TPR or trustees, and failure to comply with a refreshed notifiable events network. TPR will also be granted its own interview capability and extended inspection powers.
TPR chief executive Lesley Titcomb, who is about to be replaced by Charles Counsell as her four-year contract comes to an end, described the measures as a "strong package" allowing TPR to take action much earlier once problems had been identified. She said: "They will act as a powerful deterrent against the poor treatment of pension schemes and help us in protecting members."
Legal experts, however, questioned how effective the new rules would initially be. Malcolm McLean, senior consultant at Barnett Waddingham, told Professional Adviser that terms like "wilfully" and "recklessly" were ill-defined, which a "clever defence lawyer" would be "more than likely to successfully challenge on the 'beyond reasonable doubt' test needing to be satisfied in a criminal case".
Reward, compensation and benefits opportunities

Browse all comp and benefits jobs
He added that precedents would need to be established and a body of case law in place before there could be many successful prosecutions. But once enshrined in law it could act as a deterrent in its own right without the need for many prosecutions.
This point was echoed by Michael Aherne, senior associate in the pensions team at Herbert Smith Freehills: "The regulator is being granted its wish and being given significant new powers to regulate defined benefit (DB) schemes. The introduction of a new criminal offence is a major step which will grab the headlines. However, the evidential burden required to establish wilful or reckless criminal behaviour may pose a significant challenge to the regulator with its limited resources. For this reason, the new civil fines are likely to act as a more important deterrent in practice."
He concluded: "Ultimately, the new sanctions will focus the minds of corporate boards. They will also serve to make DB schemes even more unattractive to corporate sponsors, pushing more sponsors to look for an exit strategy, such as buying out their scheme or transferring it to one of the new DB consolidators."
The law is expected to be introduced next year with pensions minister Guy Opperman announcing last week that the DWP would set out a pensions bill in this year's Queen's Speech.
Among recent cases where management of pensions has been strongly criticised was the collapse of Carillion in January 2018 and the demise of BHS.
Following the BHS collapse the Commons Work and Pension Committee recommended fines of up to three times the amount of the employer's contribution to the pension's deficit.