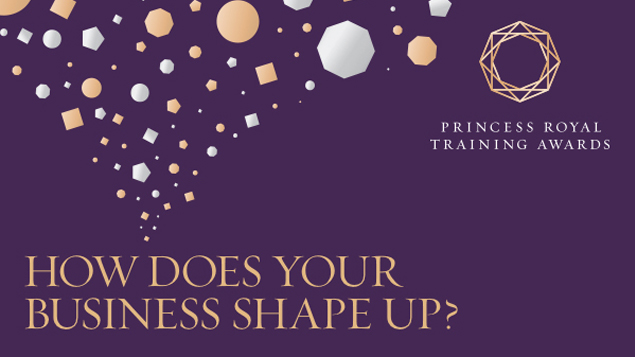 The modern workplace is unrecognisable from 50 years ago, but that doesn't mean we have stopped looking for ways to make businesses more diverse and more inclusive.
While legislation exists to protect us from discrimination on the basis of race, gender or otherwise, you only need pick up a newspaper to see that prejudice in the workplace remains.
The moral arguments for tackling these issues are well-known, but data shows that there's an equally strong economic argument for addressing them.
Research by McKinsey shows that companies with a more diverse workforce perform better than those without by a significant margin. Gender diverse companies are likely to financially outperform less diverse companies by 15 per cent. For ethnically diverse companies, it's 35 per cent.
Overcoming barriers to diversity in the workplace should not just be seen as a 'nice to have' but as a core mission for a successful business.
Not only is improving diversity in the workplace good for businesses but it's also good for the wider economy. It is estimated that by halving the UK disability employment gap, 1.2 million people would be brought into the workforce, resulting in a significant economic impact.
Likewise, getting more women into work would substantially boost GDP. At a time when Britain is still trying to resolve the issue of low productivity, locking people out of employment is far from helpful. That's why employers need to look for ways to make the workplace more inclusive and welcoming.
One solution to breaking down barriers to diversity is through training – something which is often overlooked.
Now, when people think about training, they often think of it in terms of outcomes – the skills that will be gained and the expertise that will be gathered.
And whilst those things are important, it's crucial to understand that training can also be about addressing wider challenges facing business, from skills gaps to an unwieldy organisational culture; from boosting performance to addressing wider societal challenges.
As the old adage goes, there is strength in diversity, and in business the facts bear this out.
In the UK we have a relatively good record on workplace diversity, although other countries outperform us on key markers.
The Equality Act 2010 sets minimum standards covering age, disability, race, religion, gender and sexual orientation, among others, meaning businesses are encouraged and supported to do the right thing.
But employers can and should go beyond legal compliance to enhance their businesses by pursuing a more diverse staff. And HR teams can be front and centre in driving this forward.
That starts with recruitment. There is a tendency to hire candidates who are most like ourselves, as the Social Mobility and Child Poverty Commission found.
Unconscious bias can also influence how we hire. For example, applicants from black and ethnic minority backgrounds say they sometimes don't receive invitations to interview because of the way their name looks.
Just a few weeks ago, BBC's Inside Out found a job seeker with an 'English-sounding name' was offered three times the number of interviews than an applicant with a Muslim name when applying for 100 roles – even though they had identical skills and experience.
And then there's the hiring practices. Research shows that a third of young people find applying for jobs difficult, which can really knock their confidence when applying for roles and put them at a disadvantage compared to other candidates.
Fortunately, there are initiatives to try and change this for the better. For example, the Future Proof campaign aims to break down the barriers in recruitment that could prevent young people from entering the workplace.
It's calling on businesses to make their recruitment processes more youth friendly – such as by cutting out the jargon – and assess young people against their behaviours and skills, not just on experience.
One such company that has taken steps to improve age diversity in the workforce is Dale Power Solutions. Ten years ago the organisation realised it had an ageing workforce, and needed to better-attract young people.
It implemented a strategy focused on apprenticeships and today 44% of its workforce is under 40. The training programme saw the business not only future-proof its workforce, but improved business growth.
There are also more targeted initiatives that break down barriers by challenging the unhelpful 'tick-box' approach to hiring. For example, many companies are trialling blind recruitment.
Likewise Business in the Community's 'Ban the Box' campaign focuses on opening doors to employment for ex-offenders who were previously excluded from even applying. 'Ban the Box' employers report that, when given a chance, ex-offenders can make excellent employees and are less prone to reoffending. Training can support businesses in ensuring their intake is truly based on ability.
With Britain still struggling to solve the issue of low productivity and as we enter an uncertain time following the Brexit vote, training matters for every business.
And the potential to increase diversity, boost employee engagement and motivation, address skills gaps and improve a company's bottom line means training is an essential investment for all companies in preparing for whatever the future holds.
The importance of training to foster an inclusive workplace has been overlooked for far too long. That's why the City & Guilds Group's Princess Royal Training Awards will this year include a special commendation for an organisation with a specific focus on equality, diversity and inclusion through their training.
Applications for the 2017 awards are now open and we hope they will act to inspire more companies to embed the advancement of diversity into their recruitment plans and their L&D offer and realise that a commitment to equality, diversity and inclusion has a positive impact on business performance.
For more information on the Princess Royal Training Awards and to apply, please visit: www.princessroyaltrainingawards.com