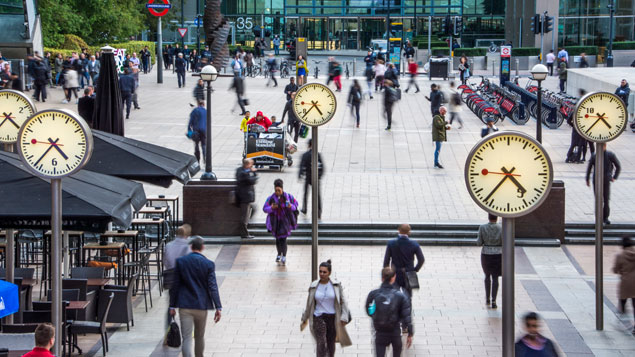 The number of City vacancies has plummeted by almost 40%, with the financial services sector still stuck in limbo over how to adapt ahead of Brexit.
Compared with last year, there was a 39% fall in the number of new City banking jobs in November, while the number of job seekers dropped 28%, according to recruiter Morgan McKinley.
Brexit
There were only 4,005 vacancies in November, compared with 6,600 for the same month in 2017.
Hakan Enver, managing director at Morgan McKinley, said 2018 has been a challenging year for those looking for financial services jobs.
"Brexit has taken a considerable bite out of banking jobs and with an ambiguous Brexit deal on the table, the City's bracing for more pain ahead.
"It's been a year of peaks and troughs for job seekers. When you balance it out over the course of the year, however, it's a relatively flat trend. We are ending the year very much where we began," he said.
Over the last 12 months, many financial institutions have threatened to move their offices to the Continent – including Société Générale and Deutsche Bank – as confusion about how Brexit will affect them remains rife.
Enver criticised the government's Brexit deal, suggesting that the financial services industry, which contributes £119 billion to the economy per year, "barely gets a mention" in the 585-page document.
Employers in the sector are awaiting more clarity over whether the government will relax visa requirements for highly skilled migrant workers. Enver said they are particularly hoping that barriers to migration from "competitive hubs" in Asia and the United States will be eased to help increase the availability of talent.
"If visa regulations aren't modernised, the government will shrink the City's talent pool, effectively shrinking the economy," he commented.
"We are forced to think outside the EU paradigm, which is uncomfortable and disappointing, but also offers opportunities for a truly meritocratic visa system that would enable recruitment from top financial services cities and tech hubs worldwide."
The shrinking talent pool meant that City workers who moved from one organisation to another saw an average salary change of 21% in November, as employers increased pay to attract them.
"Historically, the year end is a time where candidates are put off from looking to move. In fact, there are some serious benefits to consider moving now," added Enver.