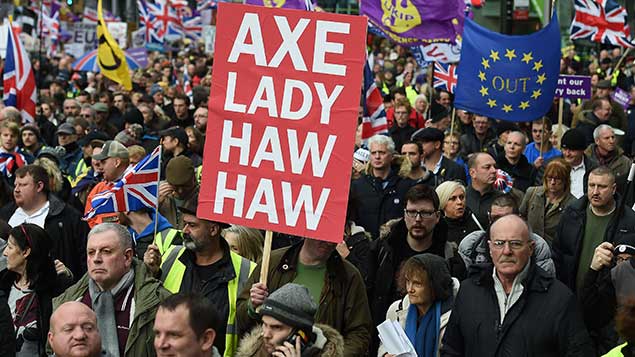 Two-fifths of hiring managers struggle to find the right skills because of uncertainty around Brexit, according to research from recruitment and workforce solutions provider Guidant Global.
In the latest in a long line of surveys demonstrating the impact on talent of the UK's exit from the EU, its poll of 1,500 hiring managers found that 39% struggled to access skills.
The survey also revealed that a quarter of respondents anticipate Brexit will have a negative impact on skills availability in the near future.
High on hiring managers' priority list is getting confirmation of what the immigration rules will be "at the earliest possible opportunity" – top of the wish list for 24% of respondents.
A similar proportion said they hoped to retain free movement of labour within the European Economic Area (EAA), with 14% indicating they would prefer for high-skilled workers to be prioritised for visa access.
Around one in 10 said that the current Shortage Occupation List – which details the occupations that get priority access to visas – should be reviewed, and a similar percentage said the Tier 2 visa cap should be subject to a rethink.
The government will most probably not confirm its post-Brexit migration policy until after the parliamentary vote on the deal, but it is likely to follow the recommendations set out by the Migration Advisory Committee in September.
The MAC recommendations favour a high-skill, high-salary approach to granting visas, and could see the cap on numbers of highly skilled workers removed.
Last month, the CIPD's Labour Market Outlook showed how many employers were already suffering from a "labour supply shock" thanks to a drop in migrant worker numbers.
Respondents to Guidant's survey named a handful of other measures that would appeal to them, including extending the Tier 5 youth mobility scheme, abolishing the Tier 2 visa cap, and relaxing the Tier 1 entrepreneurship route.
Simon Blockley, managing director, EMEA, at Guidant Global, said: "While Brexit is by no means the only external force influencing skills availability in the UK, as these findings illustrate, its impact is clearly significant.
"It has been widely documented that many UK businesses are finding it increasingly challenging to source the skills they need to prosper – and it is unsurprising that a significant proportion of employers are noting the effects of a slump in net migration from the EU on the ground.
"The current climate of uncertainty around Brexit is concerning on several levels. However, one thing is crystal clear: it is vital that future policy enables UK businesses to access the talent they need to thrive."