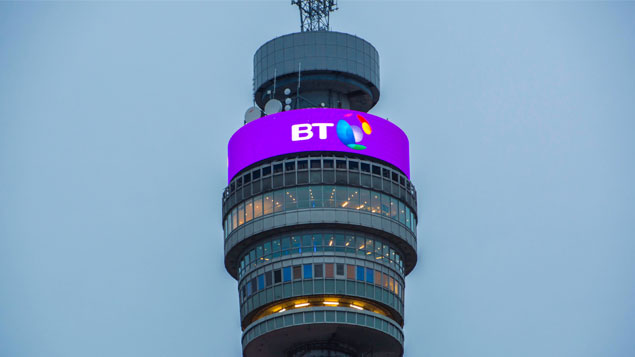 BT has lost an appeal to change the method it uses to calculate pension increases, which would have affected around 80,000 current and former staff.
The company sought to use the Consumer Price Index (CPI) to calculate pension increases for those under "Section C" of the BT Pension Scheme instead of the Retail Price Index (RPI), which is currently used under the scheme.
Pensions
However, members of the scheme and the Prospect union argued that staff would have lost an estimated £24,000 on average if the change had gone ahead, as CPI is generally lower than RPI.
CPI does not take into account housing costs such as rises in mortgage payments, rent and council tax, while RPI does take account of these outgoings.
The Court of Appeal agreed with the High Court's original ruling in January that RPI should remain as the measure of inflation used. Both judgments centred on the wording of the rules of Section C of the pension scheme, particularly that RPI must "become inappropriate" before another measure of inflation can be used to calculate increases.
In the court's decision, Lady Justice Sarah Asplin says that whether RPI has become inappropriate is "an objective state of affairs which, if it exists, triggers the obligation to choose another measure of the cost of living".
Prospect said that if the switch to CPI had gone ahead, an estimated £2bn would have been transferred from BT pensioners to its shareholders.
However, BT pointed out that pensions under sections A and B of its scheme are already subject to increases based on CPI rather than RPI.
Section B scheme legal challenge
In a separate High Court ruling last week, BT lost a bid to reduce benefits for around 8,000 members of Section B of its pension scheme.
The rules of Section B require BT to follow the increases paid by public sector pension schemes, under protections applied when the company was privatised in 1984.
After the Treasury announced that public sector pension schemes would pay the increases on guaranteed minimum pensions for people reaching state pension age before 5 April 2021, BT launched a legal challenge against it, stating that this would mean pensioners would receive a "windfall gain".
Commenting on the most recent ruling, Prospect's national secretary Noel McClean said: "BT was seeking to cut the future incomes of BT pensioners and current employees by tens of thousands of pounds in order to transfer an estimated £2bn to shareholders, and Prospect does not believe this was acceptable.
"Only last week the High Court prevented BT from attempting to cut the benefits of 8,000 people in Section B of the same pension scheme, albeit using a different mechanism.
"Prospect welcomes both rulings, which protect the interests of employees rather than shareholders."
A BT spokesperson said: "We are disappointed with the outcome and will now consider the judgment in detail in order to decide next steps."