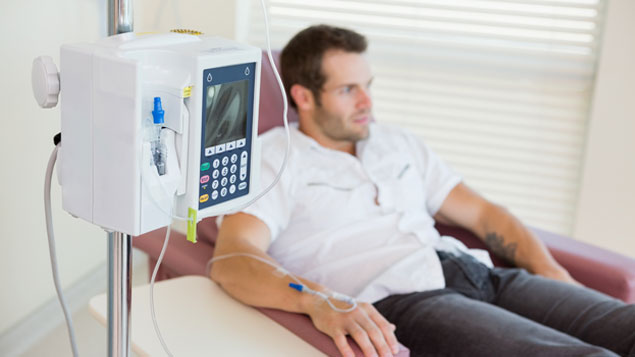 Twenty per cent of cancer patients have experienced discrimination upon their return to work, Macmillan Cancer Support has found.
According to a YouGov poll of 1,500 people commissioned by the charity, 87% of people with cancer believe it is important to continue working after a cancer diagnosis, but a lack of understanding by managers and colleagues can make returning to work challenging.
Macmillan Cancer Support claimed to have seen a 74% increase in calls to its support line in the past two years from cancer patients facing issues at work, including discrimination or even dismissal as a result of their diagnosis.
Nine per cent of those surveyed by YouGov said their employer did not understand their needs, while 4% claimed to have lost their job as a result of their diagnosis.
"We know how important it is to many people to work during cancer treatment, or return to employment afterwards, and this is entirely possible with the right support. However, some managers may have misconceptions about employees with a cancer diagnosis," said Liz Egan, Working Through Cancer programme lead at Macmillan Cancer Support.
"The rise in calls we have experienced to our helpline is staggering and shows just how vital it is that people with cancer have support and advice with their choices around work.
"Employers must be aware of their legal obligations under the Equality Act and ensure that there are appropriate policies and processes in place to best support their staff."
A separate YouGov poll of more than 1,000 line managers revealed that some were wary of retaining employees with cancer. Eight per cent said they would worry an employee with the illness would use it as an excuse not to do the work expected of them, while 34% were concerned they would not stay long in the job.
Some managers worried a cancer diagnosis would cause awkwardness (13%) or resentment (12%) among other staff.
Jordan Taylor, a former web developer who was told he had testicular cancer earlier this year, said his colleagues' attitude towards him "changed completely" after his diagnosis.
"When I returned to work after treatment I was called into a meeting by my boss, who said performance was down in my absence and that companies had complained," he said. "There was no time to ease back into my role or any mention of reasonable adjustments to help me during recovery.
"Shortly after my return, I was told my whole team was facing redundancy. A few colleagues insinuated that it was my fault, even though I was ill – it was awful and caused me a huge amount of worry."