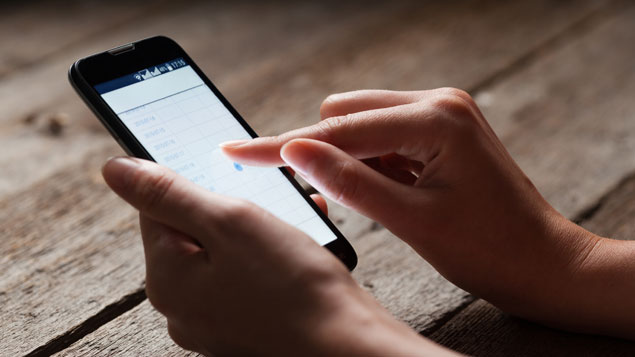 Almost £4 million in government funding has been allocated to 19 projects designed to help people manage their health conditions at work.
Projects that have received investment under the Challenge Fund, a joint initiative between the Department for Work and Pensions and the Department of Health and Social Care, include an app that aims to ease lower back pain by giving users a personalised self-management plan, and an app that helps individuals better understand mental health conditions and points them in the direction of support.
Some of the other projects that successfully applied for funding focused on improving health and wellbeing in various industries, including rail and construction.
The government hopes the projects will help it achieve its aim of getting one million more disabled people in work by 2027, by encouraging them to better manage their conditions improving access to advice and support.
The scheme mainly looked for initiatives that help support those with mental health or musculoskeletal conditions, which are among the most common health concerns that affect workers.
Minister for disabled people, health and work Sarah Newton said: "We want to harness the power of technology to tackle the disability employment gap, and these novel ideas will help us to achieve our goal of seeing one million more disabled people in work.
"The Challenge Fund has given experts on the ground the opportunity to come up with ideas on how best to support people to manage their health conditions at work, and the financial backing to take those ideas forward."
Minister for mental health and inequalities Jackie Doyle-Price said: "No one should be held back at work because they are living with mental ill-health or a long-term health condition and this fund marks an important milestone in improving people's quality of life and helping them thrive in the workplace.
"Physical and mental health should have parity in the workplace and today's announcement takes us one step closer to achieving our ambition for better mental health for all."
The 19 projects that have secured funding are:
Guy's and St Thomas' NHS Trust (Health Innovation Network)
The Pluss Organisation CIC – WorkFit
Southampton City Council – [email protected]
Microlink PC (UK) – MiGenius
Remploy – [email protected]
Social Finance – The Link
Keele University – I-SWAP
Beatson Cancer Charity – We're With You At Work
Enterprise Mentoring – The Enterprise Mentoring Programme (EMP)
Bristol City Council – Future Bright: Health and Work
Tavistock and Portman NHS Foundation Trust – A Whole System Approach to Mental Health for SMEs
Nottingham City Council – Construction Industry Peer Support (CIPS)
Institute for Employment Studies – Developing a Work Instability Tool for Depression and Anxiety
Bath Spa University – HOW (Healthier Outcomes at Work)
Rail Safety Standards Board – Mental Health in Rail Employment Support Service
Possability People
Cardiff University – Back-on-Line
North West Boroughs Healthcare NHS Foundation Trust – Work Wise
Royal College of Occupational Therapists – OTVoc clinic