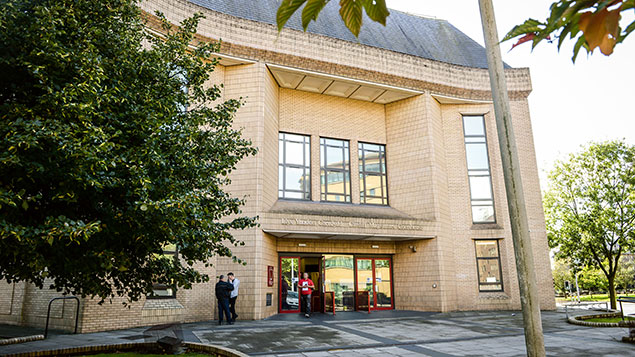 The manager of a club in Cardiff won an employment tribunal ruling for unfair dismissal after senior staff failed to properly investigate her collapse at a Christmas party in December last year.
The reason 24-year-old Molly Phillips passed out at the Cameo Club in Roath, was that her colleague, 33-year-old Nathan Webb, put her in a headlock, as seen on CCTV footage shown to the tribunal at Cardiff Magistrates Court.
The footage shows that as Phillips lost consciousness Webb released her, allowing her to fall heavily to the ground. She sought medical attention the next day when she noticed she had suffered a facial palsy. Doctors told her the palsy was "either caused by lack of oxygen or nerve damage", the hearing heard. Phillips had no clear memory at this stage of the incident.
Unfair dismissal
She initially returned to work and told club directors Jason Pearce and Huw Davies that she did not want to take any action. However, further consultation with doctors alerted her to the possibility of her injuries having long-lasting effects.
She reported the incident to the police in March this year and Webb was arrested in May but was released under investigation and continued to be employed by the club.
Phillips spoke again to Pearce and Davies but claimed that the incident was not properly dealt with, telling the tribunal: "I was in tears to Huw telling him that I just didn't feel comfortable in work anymore, but I was given the same response over and over, that he couldn't wave a magic wand and fix everything."
She also claimed that at one point, when telling Pearce about the incident, Webb walked past and the director joking asked him "All right buddy? Hear you've been choking girls lately".
Davies told the tribunal, through a statement: "At every stage we met with Molly and asked her what she wanted us to do. However, Molly was insistent that she didn't want us to take any action against Nathan. Everything we did or didn't do was with Molly's complete agreement."
In her written statement, tribunal judge Alison Frazer stated that Phillips, after witnessing other incidents involving Webb, formed the belief that "she had been the victim of insidious violence at the hands of Mr Webb".
Phillips resigned from the club in May.
Frazer's judgment found "there was an inextricable link between the incident at the Christmas party and the workplace, even though it had happened off duty. It was a work's Christmas party held on site."
She wrote: "Mr Pearce understood from observation of the CCTV that the Claimant had been strangled.
"Mr Davies, on the other hand, denied that this was the case. Mr Pearce did not watch the video until April or May and Mr Davies only watched it once."
Frazer concluded that because of Pearce and Davies's actions, Phillips was justified in resigning and was constructively unfairly dismissed.
Cameo Club, run by the Pontcanna Pub Company, said it had no comment.