On November 8-9, the HR, L&D and OD community will come together in Manchester to celebrate 70 years of the CIPD Annual Conference & Exhibition. While there is much talk about preparing for the future of work, many argue that the future is here already. So this year our focus is on Embracing the future of work.
The digitalisation of work, the impact of technology on jobs, the macro socio-political changes around us, and the increased pace of organisational transformation are examples of a new world of work that is already upon us. A new world which presents major challenges and opportunities for business leaders and the people profession.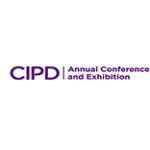 With a compelling call for action for organisations, leaders, HR and L&D professionals to champion good work and more ethical decisions, the conference and exhibition is aimed at empowering you to become a driving force for the good of organisations, individuals and the wider society.
Through a wide variety of topic areas and learning formats, we'll look at how we need to change and modernise our people practices not only to succeed in a new reality of work, but also to shape a fairer future that will benefit everyone.
In addition to the conference programme, the exhibition will feature over 180 leading suppliers who will showcase how they can help HR and L&D professionals ensure their organisations are future fit. Plus, there are over 60 FREE bite-sized learning sessions taking place on the exhibition floor to choose from.
Just some of the more unusual sessions to look out for include an opening keynote form Baroness Martha Lane Fox , co-founder of Lastminute.com and former UK Digital Champion talking about creating a fair and inclusive digital world. A closing keynote from Professor Gernot Schulz, a conductor and former member of the Berlin Philharmonic Orchestra, with his orchestra to illustrate how leaders can enable optimal performance. Plus much much more. Check out the full programme on the website here and sign up.
Get a real taste of the CIPD Annual Conference & Exhibition and check this Video.