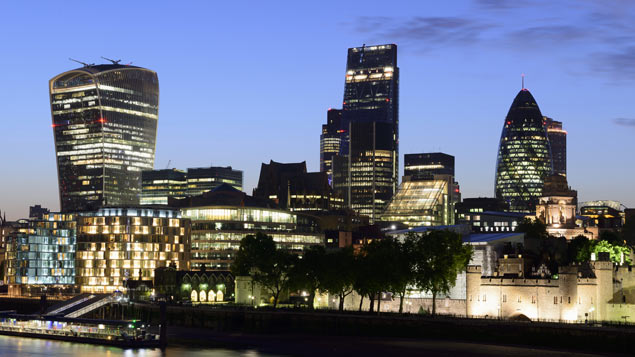 Banking, financial and professional services companies used 2018 to "tie down" talent before the 2019 Brexit leave date, according to recruitment company Morgan McKinley.
It found that hiring across London, the Home Counties and the south west remained resilient in 2018, with only slight decreases in recruitment activity in compliance, financial services operations, and strategy projects and change when compared to 2017.
Over the same period there were increases in roles available in accounting and finance in banking, HR, legal, internal audit, marketing, procurement, sales and tax.
Morgan McKinley's 2019 UK Salary Guide, which looks at pay and hiring data from 2018, also found that professionals are keen to work on roles associated with Brexit preparations, as they offer a "once in a lifetime" opportunity.
At the same time, some organisations were looking at moving staff to more cost effective locations or ensuring contractors were locked into permanent placements.
In order to secure talented candidates, employers made interview processes as swift as possible, to avoid individuals taking offers from competitors. Similarly, there was a resurgence of counter-offers from former employers keen to hold on to staff, which in turn led to upward pressure on salaries.
Talent management opportunities on Personnel Today

Browse more talent management jobs
The opportunity to work with cutting-edge technologies such as robotics and machine learning proved attractive to professionals, according to Morgan McKinley.
With greater focus on gender pay gaps and gender diversity, an increasing number of employers – particularly in the banking sector – requested female-only shortlists when recruiting.
David Leithead, chief operations officer of Morgan McKinley UK, said that while Brexit had caused many hiring managers to hesitate, it had led many others to "press ahead and strengthen teams to deal with the new world order".
"Companies seemed to see 2018 as a critical time to secure talent in the run up to March 2019," he said. "There was also plenty of business-as-usual hiring in response to new regulations, with GDPR being a key theme in the first half and [EU financial regulation] MiFID II continuing to be a focus for many.
"While job seeker numbers and advert responses were up, this didn't signal a switch to a buyer's market – talent remained king, in short supply and fiercely contested for."
In HR recruitment, 2018 was a "buoyant year" for salaries and candidates, with a 51% increase in roles compared to 2017, the company found.
Much of this recruitment was driven by organisations requiring HR project managers and partners to cover projects around GDPR, gender pay gap reporting and digitalisation.