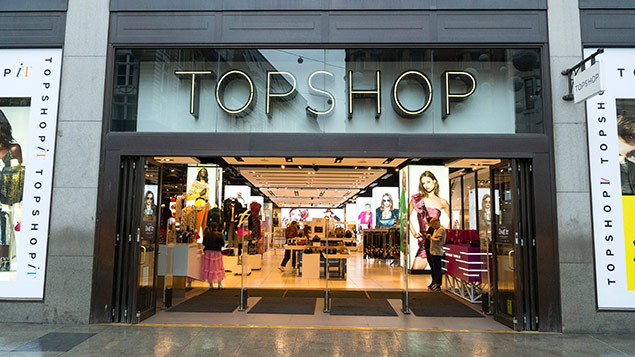 A cleaner at Topshop's flagship London store has won up to £75,000 after an employment tribunal found she had been automatically unfairly dismissed for trade union activity.
In 2016, Mrs Benavides, a mother of three, helped organise a 200-people protest outside the retailer's Oxford Street store, demanding better pay from the store's outsourced cleaning company Britannia Services Group.
Automatic unfair dismissal
Benavides, an active member of the United Voices of the World union (UVW), and her colleagues were demanding the London Living Wage, rather than the then minimum wage rate of £6.75 per hour.
Having worked for Britannia, and its predecessor, since 2009, the claimant had been involved in various group grievances against the employer, which included disputes about holiday pay, uniforms and favouritism among management.
In February 2016, UVW wrote a letter to Britannia entitled "The London Living Wage and disparity of terms and conditions between outsourced and in-house staff". The letter noted Topshop's parent company Arcadia's recent rise in profits, and that many of the respondent's employees lived in poverty.
The letter stated that "a large demonstration will take place on 12 March in the event that a resolution has not been reached by 11 March". It then gave a link to a Facebook site for the protest.
The respondent, Britannia, did not reply. The demonstration went ahead, which resulted in Topshop closing for 15 minutes. The judgment said that Mr Shaw, Britannia's owner and managing director, "was thoroughly irked and annoyed by the protest taking place" and that he went as far as saying that after the 12 March protest he thought that the claimant should be dismissed.
But Britannia denied that the claimant was dismissed due to her trade union membership or any legitimate trade union acts, instead saying that she was dismissed on grounds of gross misconduct relating to her activities on social media and for breaching the company's social media policy.
However, the tribunal judge differed, agreeing there is nothing unusual or unreasonable about a union seeking to place pressure on an end-user, which is not the formal employer, in order to secure improvements in terms or conditions.
The respondent's legal team argued that a union's "typical activities" cannot include "large scale public direct-action protests," but the tribunal said they can and rejected the arguments that the reason for dismissal was gross misconduct.
"The entire process," read the judgment, "we conclude, was designed to ensure that the Claimant was dismissed as a result of the various union activities she had been engaged in. The dismissal was substantively unfair."
Judge Pearl told the tribunal: "No reasonable employer would have been acting reasonably in dismissing Mrs Benavides in the circumstances."
Compensation will be decided at a later date, but could be up to £75,000. Britannia has indicated that it will appeal.
A second, similar case between a protesting cleaner and Britannia was settled through Acas.