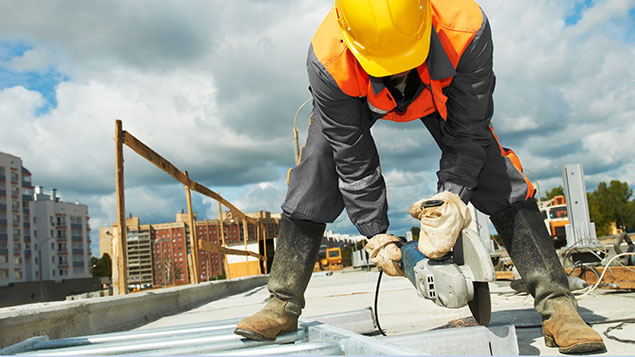 A scheme aimed at providing more than 17,000 new fully trained construction workers by March 2020 was launched today by the government.
Education secretary Damian Hinds stated that more than £20m had been awarded through the Construction Skills Fund to 26 hubs based at live construction sites across England.
Nearly half of the successful bids were from hubs in London and the South East. Six were in the Midlands.
Construction and post-Brexit immigration
The Department for Education estimated that about 7,000 of those trained would have been offered permanent jobs by the end of their training. The remaining 10,000 would enter the sector's job market fully trained, a DfE spokesperson told Personnel Today.
Hinds signalled the government's readiness to tackle the skills gap in construction and said that his department was introducing a new qualification in construction, a T-Level, which would be rolled out from 2020.
He said: "It is vital that we have a strong workforce post-Brexit. The Construction Skills Fund will ensure more people gain the skills they need to forge a successful career and help create the skilled workers we need to deliver on our housing ambitions."
To meet house building targets, the government estimates the sector needs 158,000 new workers over the next five years.
The Construction Skills Fund will have considerable input in the design of the National Retraining Scheme, which the Chancellor recently announced would be backed by £100m. This programme to drive adult learning and retraining forms a part of the government's Modern Industrial Strategy – a long-term plan to help businesses create jobs in every part of the UK.
Sarah Beale, chief executive of the Construction Industry Training Board, said: "We have a massive need for homegrown talent and these projects will bring thousands of new people into our sector, giving them the crucial onsite experience they need to start a career in construction. These 26 hubs will be based at some of the most innovative sites in the UK, and CITB will be working hard to make sure they deliver the skills our industry critically needs."
One industry source told Personnel Today that the industry had neglected training UK workers for too long. He added: "The CITB has been seen as ineffectual and the UK's biggest contractor Balfour Beatty wanted to pull the plug on it last year.
"The government needs to address the skills shortage through offsite manufacturing – where components are pre-built and assembled on-site so workers can can be in safe, warm, quality-controlled environments – and by embracing digital tech, such as information modelling and robotics, which would make the industry more attractive to new recruits."
Home Builders Federation (HBF) communications director Steve Turner welcomed the government's move. He said: "Huge progress has been made from historic low levels to very high rates of housebuilding – the rate of building has increased by 74% in four years. But reaching the government's target [of 300,000 new homes a year by the mid-2020s] will be very tough. Skills are one of the main constraints." HBF's members deliver about 80% of the new homes built each year.
Turner said the geographical spread of the new hubs was not really an issue. He said the demand for workers was greatest in London and the South East and that the HBF's recent census showed a much greater reliance on foreign workers in the region: "Something like 60% of workers on sites there were from abroad. We believe housebuilding is a very attractive sector for young people; career options are really good. And we're seeing a big increase in the number of women joining."
Across the UK, construction now employs its highest ever number of people: 1.32 million; and London and the South East accounts for 29% of construction jobs.
For Richard Beresford, chief executive of the more SME-focused National Federation of Builders, the government needed to remain aware of the need to involve smaller companies in its plans: "Ambition is a good thing and tying training to projects is a positive approach. However, it's important to remember that two-thirds of apprentices are trained by construction SMEs.
"That means we need to make sure SMEs are winning work on those projects and when the project finishes, local SMEs also have a pipeline of work to keep newly trained construction workers in employment."
In October, Personnel Today reported that the construction industry was the sector hardest hit by a decline in interest among jobseekers from EU countries working in the UK.