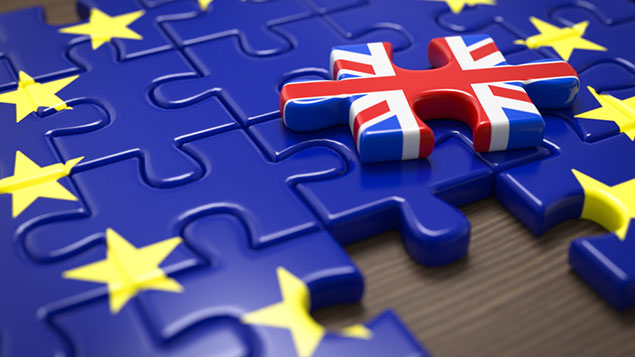 With all the political chaos surrounding the proposed Brexit deal, it's hardly surprising that organisations feel confused about how to build their workforce strategies from 2019 onwards.
Look beyond the rhetoric, however, and the government has been pretty consistent on how the immigration system will look after the UK formally leaves the EU. Most commentators agree that it will follow the recommendations of the Migration Advisory Committee report in September, which proposes a high-skills, high-salary, points-based system similar to the Tier 2 visa scheme currently in place for non-EU migrants.
This week the prime minister Theresa May reiterated this again, insisting that EU workers would not be able to "jump the queue ahead of engineers from Sydney or software developers from Delhi", and that the new system would be "built around the talents and skills a person has to offer" rather than where they're from.
For certain roles in skills-shortage industries such as hospitality and construction, meeting the likely £30,000 salary threshold could prove a challenge. And the impact of the referendum is already starting to bite: the number of non-UK-born workers fell by 58,000 in the 12 months to June 2018, compared to a 225,000 increase the previous year. The most recent Labour Market Outlook from the CIPD reports that seven in 10 employers have faced recruitment difficulties in the previous three months.
Coupled with the likely immigration restrictions placed upon them, this could mean that employers face huge skills deficits come January 2021 when the transitional period is over and freedom of movement comes to an end. With UK unemployment at its lowest in 40 years, they're unlikely to have a queue of domestic candidates available.
Supply and demand
Knowing where to focus your attraction strategies and invest your recruitment budget could make all the difference, according to Peter Reilly, principal associate at the Institute for Employment Studies.
"There are three possible areas where data could prove useful in skills planning: Firstly looking at your internal labour supply – what proportion will be affected, are people at risk of leaving, are there particular individuals that might be critical to the business?"
"Then think about external factors," he says. "What your competitors are up to, will hiring cost more because you put up salaries, what about your supply chain? Finally look at recruitment efficiency – how quickly are you filling posts, are acceptances falling, are there indications you are not as well regarded in the labour market?"
Deploying analytics in the right way could identify the answers to these questions and help HR teams build longer-term hiring strategies, argues Jon Addison, head of talent solutions for LinkedIn in the UK. The company has recently launched a tool called Talent Insights, which allows businesses to interrogate its database of career profiles and measure up how they compare with competitors.
"Businesses are waking up to the fact that the war for talent will become more intense," says Addison. "UK unemployment is low and we've always been able to rely on an influx of people from EU27 countries and beyond. Organisations are looking to upskill from within and will be competing with each other for talent."
Talent Insights can pull up data sets relevant to a company's sector so hiring managers can see where skills are located, salary levels and even where there might be an oversupply.
"It's a real-time picture of where talent sits," he adds. "Let's assume you can no longer have a team in Spain for something and you need to decide on your long-term workforce planning. How do you find that capability elsewhere?
"You could also look domestically – how does your company perform as a talent attractor? Are the people you need in competitor companies or still in higher education? How do you make your organisation attractive to them?" These data sets could also feed into strategic decisions on whether to relocate, enabling HR to bring evidence to the table.
As employers seek new sources of skills or consider untapped labour sources such as women returners or the long-term out of work, Addison argues that the tool could help organisations draw from more diverse pools of candidates. Search results show the talent pool "through a gender lens" – so if a search brings up 6,500 engineers and 40% are women, this 40% will be reflected in each page of results.
Digging deeper
Many of the traditional methods for understanding skills shortages rely on outdated occupation and industry codes. These are unusable for emergent industries (like virtual reality or gaming) that don't have their own codes yet," – Eliza Easton
As well as tapping into internal and external skills data from databases such as LinkedIn, additional, disparate sources of information could be used to augment these insights. The charity Nesta, for example, has built a "UK skills taxonomy" as a way of tracking skills shortages across the UK, collated from a list of around 10,500 skills listed in 41 million job adverts between 2012 and 2017.
One of the challenges in using data to make contingency plans is that – in years to come – employers will be facing shortages in roles that barely exist yet.
"Many of the traditional methods for understanding skills shortages rely on outdated occupation and industry codes," explains Eliza Easton, principal policy researcher for creative economy and data analytics. "These are unusable for emergent industries (like virtual reality or gaming) that don't have their own codes yet."
"It is particularly important as we look to set up a new immigration system that we aren't reliant on ways of understanding occupations that don't recognise these jobs that have only recently emerged but are in demand. Using dynamic mapping techniques, and job adverts, is one way of ensuring that your understanding of the labour market maps more directly onto the reality."
Gathering data is all well and good – it's what it does with the data where HR needs to step up, adds Reilly from IES. Not doing anything because there has been no confirmation on post-Brexit immigration from the government is not an option.
"There's a distinction between passive data collection and action. The uncertainty means you don't plot a course based on just one fact," says Reilly. "You can bank a bit more on the fact it might be 'this Brexit' or 'that Brexit' and base plans on that. You can look at scenarios based on degrees of tightness in the labour market."
Depending on your sector and degree of optimism, predictions for talent shortages from 2019 onwards vary wildly. Employers can, however, act on the evidence they have now – whether that's the proportion of EU workers they currently employ or attrition rates and upcoming projects that will need resource. In what's likely to be a confusing labour market, data might be one of the few things HR can rely on.