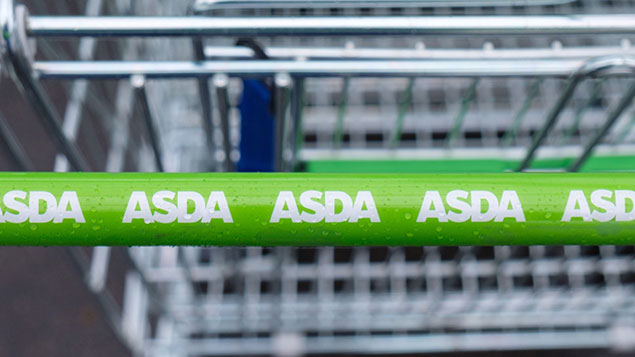 The Court of Appeal has ruled that Asda store workers can compare themselves to warehouse workers in their long-running equal pay dispute with the supermarket giant.
In his judgment, Lord Justice Underhill ruled that for both retail workers and distribution workers "Asda applied common terms and conditions wherever they work". This means that the workers who have filed claims against the supermarket can now proceed to the next stage of their claims.
Asda has also been refused application to appeal to the Supreme Court. The judgment follows a three-day hearing on the claims in October 2018.
Tens of thousands of mostly female store workers have already won two rulings in the employment tribunal and the employment appeal tribunal.
The women argued that as shop floor workers they should be paid equally to the employees in Asda's distribution centres because this is work of equal value.
Today's ruling could give the green light to thousands of other equal pay claims from other supermarket workers at Sainsbury's, Tesco and Morrisons, around 30,000 of whom are represented by the same law firm, Leigh Day.
Leigh Day estimates that the total value of claims brought against the big four supermarkets – assuming all 500,000 eligible store staff claim and win – could be over £8 billion.
The biggest equal pay claim is against Tesco, where around 8,000 workers have joined the Tesco Action Group, a legal campaign led by law firm Harcus Sinclair.
Similar to the Asda workers, the group claims that Tesco shop floor staff – the majority of whom are female – are paid up to £3 less per hour than its predominantly-male warehouse and distribution centre workforce.
Today's judgment concerns the first stage of the process and means that the legal claims against Asda will now be assessed through a number of objective criteria to see whether the roles are of equal value.
Asda workers may have won the battle, but the war is far from over – Felicity Staff, Taylor Wessing
Linda Wong from Leigh Day's employment team said: "Our clients are obviously delighted to have won this major victory against Asda and we now hope that rather than continuing to spend huge sums of money thwarting attempts to pay their staff what they are worth, Asda and the other major supermarkets pay their staff fairly as these workers are also their customers and fair wages benefit all businesses and UK society in general."
Felicity Staff, an employment lawyer at Taylor Wessing, explained that the Asda workers "may have won the battle, but the war is far from over".
"They will now need to deal with the next two stages of the claim in the employment tribunal: whether the shop worker and distribution centre roles are of equal value; and then whether there is any reason beyond sexual discrimination for not paying these two roles equally.
"The next question, one of value, is a particularly complex balancing exercise for tribunals, and one reason why equal pay claims can take so long to progress."
She added that today's decision in finding shop floor and distribution roles to be comparable could see equal pay claims start to spill over into other private sector employers: "Think, for example, fashion retail staff assistants versus manufacturing warehouse personnel, or even restaurant waiting staff versus kitchen staff."
Alexandra Sidossis, a pupil barrister at Outer Temple Chambers, commented: "Employers will have a tough time arguing that they don't need to ensure pay equality between workers at different sites operating different employment regimes: the question won't be how different are the terms at the two sites – but how different would the terms be, if workers from one site were transplanted to do their own jobs (however unlikely that is in practice) at the other site?"