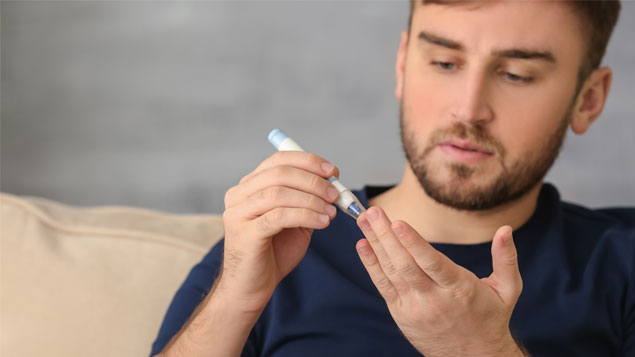 Young workers with long-term health conditions in the UK are being offered less support than they would receive from healthcare systems in other high-income countries across Europe, a study has found.
Almost one in five (18.5%) 16-24 year olds in the UK are living with a longstanding illness – the third highest rate among 14 European nations, behind only Finland and Sweden – yet do not receive enough support to manage their health, a joint report from the Nuffield Trust and Association for Young People's Health (AYPH) has claimed.
It suggests that young people in the UK are more likely to die from asthma and have a poor quality of life as a result of a long-term health condition than their counterparts in other high-income European countries.
The UK's asthma mortality rate among young people is twice as high as the next worse country in Europe – Sweden – and the second highest among worldwide high-income nations. Indeed, separate research by charity Asthma UK found that people aged 18-29 are more likely to be at high risk of having an asthma attack, but least likely to receive basic asthma care, than any other age group.
The UK also has the second highest difference in obesity rates among the richest and poorest young people, as well as a high prevalence of diabetes.
The report, International comparisons of health and wellbeing in adolescence and early adulthood, finds the UK is improving in some health indicators for young people – particularly cancer mortality, smoking, alcohol consumption and cannabis use – but progress made over the last decade in obesity prevalence, long-standing illness, exercise and "material deprivation" young people has reversed.
Nigel Edwards, chief executive of the Nuffield Trust, said the next generation will be "entering adulthood sicker than the one before it" unless action is taken soon.
"Making sure we have a healthy population requires us all to do our bit," he said. "More than ever, young people are holding up their side of the bargain, with more of them choosing to smoke and drink less, yet our health system seems to be getting something badly wrong. I worry this reflects a dangerous complacency."
Baroness Doreen Massey of Darwen, chair of the All-Party Parliamentary Group On Young People's Health, said: "This comprehensive report is a wake-up call to improve health services for our young people and is a timely inspiration in the wake of the new NHS Long Term Plan. Investment in young people aged 10 to 24 is urgently needed in order to have healthy adults in the future.
"It is encouraging to see that young people are taking the initiative to have healthier lives in some areas, but policy initiatives and youth friendly services are needed, coupled with more action to tackle determinants of health including deprivation, inequality and young people not in education, employment and training."