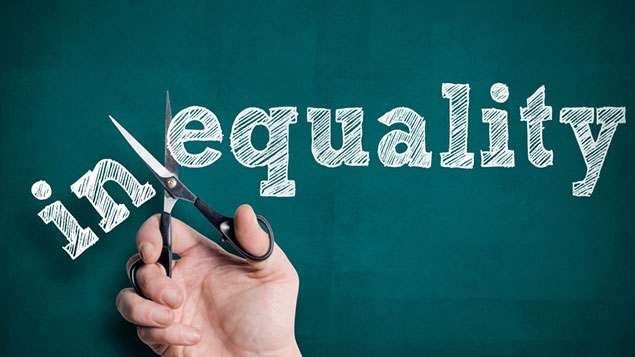 Gender pay gap reporting can help to close the gender pay gap by encouraging organisations to hire more women and speed up their promotion, a study of organisations in Denmark has suggested.
The analysis, Do Firms Respond to Gender Pay Gap Transparency?, also found that reporting slowed the wage growth of men; so had a levelling effect on pay.
Published in the Harvard Business Review, the Danish/US investigation is said to be the first empirical study on the impact of mandatory wage transparency.
It examined wage statistics of Danish companies before and after the introduction of the country's 2006 Act on Gender Specific Pay Statistics, which required companies with more than 35 employees to report on gender pay gaps.
The researchers focused on companies with 35-50 employees who had to report their wage gaps and compared their pay data with identical information from a group of similar-sized firms with 25-34 employees that weren't required to release gender-segregated data (the control group).
The report claims that the wide-ranging nature of the legislation has led to the significant reduction in pay disparity between men and women, suggesting "that a mandatory wage transparency reform covering all firms would provide an even larger reduction in the gender wage gap as would reforms in other less egalitarian countries".
Key findings
Disclosing disparities in gender pay does in fact narrow the gender wage gap. It also can:
Increase the number of women being hired, indicating that the supply pool of female employees increases as gender pay transparency improves
Increase the number of female employees being promoted from the bottom of the hierarchy to more senior positions
Lower companies' overall wage bills, largely by slowing down the growth of male wages
The results showed that from 2003 to 2008, the gender pay gap at mandatory reporting firms shrank 7%, from 18.9% to 17.5%, while the gap at control firms stayed steady at 18.9%. These findings suggest that governments can indeed take effective steps to address gender wage disparities by making it mandatory for firms to provide data showing discrepancies in gender pay.
There were some negative impacts of reporting, researchers discovered. Although remuneration increased among all employees in firms that were reporting gender pay, the wages of men increased by less than the wages of men in the non-reporting control group.
Another downside was a significant fall in productivity among the reporting organisations when compared with the control group. This, however, was offset by the reporting firms' overall wage bills being 2.8% lower than those of the control firms.
The savings in wage costs meant that the increased transparency did not affect firms' net income. The report stated: "Firms concerned about a negative impact of these new laws on their profit don't seem to have reason to fear."
Extend reporting in the UK?
Fawcett Society chief executive Sam Smethers was cautious about the report's significance for the UK but suggested that extending mandatory reporting to smaller companies could have a similar impact here.
She said: "It is encouraging to see that gender pay reporting has had a positive impact in Denmark. But also important to note that the research measures progress over five years and much smaller employers were included in pay reporting compared with the 250 employee threshold here.
"To speed up change we have to include employers with 50 or more employees; require them to publish their action plans, measuring progress against what they have set out to achieve and recognise that all employers need at least a five-year plan to see real progress."
Lower paid employees were among the beneficiaries of the law being introduced and reporting companies hired 5% more women in the intermediate and lower hierarchy levels than those in the control group. Female employees at a lower level also saw their promotion prospects increase after the law was implemented.
One of the more intriguing findings of the study was that the improvement in the pay gap was most prevalent in firms where male managers had more daughters than sons.
In these companies, female wages rose 5% higher than the rest of the reporting group, closing the gender pay gap by a further 2.4%.
The report notes that every country in the OECD has a gender pay gap in favour of men, by an average of 15.1%, with a median gender pay gap ranging from 36.7% in Korea, to 3.4% in Luxembourg.
The authors conclude that their research "suggests that governments' efforts to address these disparities through transparency can be effective – and beneficial to firms as well as to their female employees".