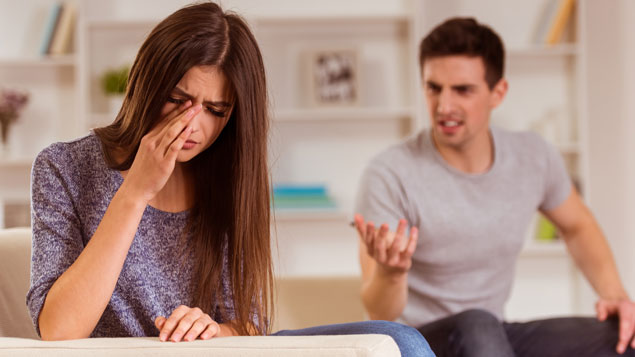 Money worries, relationship break up and bullying are the personal issues of most concern to employers when it comes to the mental health of their staff, according to benefits provider Aon.
One in four organisations (42%) said they were most concerned about the effect debt would have on their employees' mental health, a poll of 92 employers found.
Mental health support
Divorce and separation were the second biggest concern, with 29% of organisations suggesting this would affect the mental health of their staff the most.
Aon's The Contemporary Drivers of Mental Health report suggests that relationship break up is often a taboo topic in the workplace, but a culture of silence and lack of support will only worsen how those who are affected feel.
Bullying and harassment (28%) was the third most prominent worry for employers, followed by loneliness (23%), being a working carer (18%), bereavement (17%) and technology (17%).
Aon's head of health management Charles Alberts said employers should be aware of the many factors both in and out of work that can affect employees' mental wellbeing.
"Some of these issues may be newly identified and therefore not yet fully considered by employers; others may be taboo, exacerbating the original personal issue and creating a culture of silence that can be more difficult to tackle," he said.
"Within any organisational demographic there will be thriving workers, struggling workers and those with mental illness, so interventions are needed such as designing a positive, open and supportive culture around mental health and mitigating any psychosocial risks in the workplace itself, as well as providing access to treatment and services and supporting recovery from mental illness."
Aon's report identified five steps employers can take to improve the mental health of their staff:
Using data analytics to provide insight into specific issues, enabling more targeted interventions at organisational and individual level.
Reviewing benefit limitations and exclusion to ensure appropriate support is available to staff.
Using frameworks, such as the Thriving at Work Standards from the Stevenson/Farmer Review, to identify the areas that need addressing and where support can be enhanced.
Ensuring that the benefits and support services on offer are communicated to staff so they know where to turn to when they have a mental health concern.
Creating a culture of openness, with senior leaders leading by example and encouraging employees to share any mental health challenges.