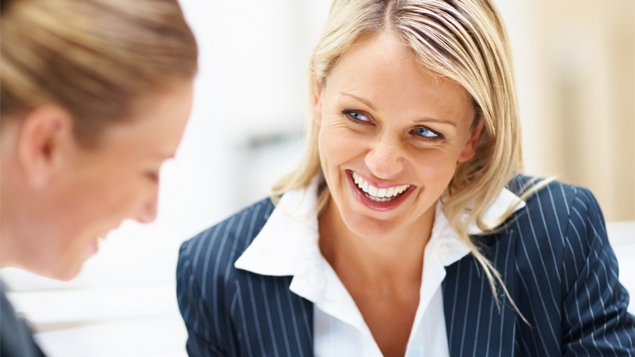 Employers have a wide range of benefits to consider, and more steadily, they are now understanding the value of adding a dental plan to their employee benefits package.
With ever increasing links being found between oral health and general wellbeing, dental is being pushed to the forefront when companies are selecting from their available benefit options.
Here at Denplan, we've long believed that prevention is better than cure. Prevention isn't just about tooth decay and gum disease, progressively links are being found between oral health and general wellbeing.
As well as helping people and their families to look after their teeth and gums, a dental plan can also help them to engage more generally with their overall health. Dental check-ups cover more than just teeth and gums. A dentist appointment involves a check-up on the whole mouth, and is just as important as a visit to the GP.
Oral health and general health
A regular check-up can help a dentist to spot the early signs of various serious conditions, one of the most vital being mouth cancer. Although not the most publicised cancer, each year, mouth cancer claims more lives than testicular and cervical cancers combined, and the number of cases is increasing year on year.
In 2002, 4,500 mouth cancer cases were recorded in the UK. By 2012, this had increased to 7,300 cases reported1. That's a 62% increase in just one decade.
As with other types of cancer, the earlier this is detected, the more chance there is to significantly improve the likelihood of survival. Although more than 2,000 people die each year as a result of mouth cancer, for those patients detected at an early stage, the survival rate improves from 50% to 90%.
The links between gum disease and various chronic conditions such as diabetes, stroke and heart disease are now widely recognised. Dental problems can disrupt how people eat, their quality of sleep, performance at work as well as affect their emotional wellbeing.
Having healthy, happy employees who regularly visit a dentist close to work, results in less time and money lost for the company in staff absenteeism. What's more, employees with a preventive benefit like a dental plan in place could also reduce a company's PMI premiums.
Unlike other medical professionals, dentists and dental nurses see 'healthy' patients every single day. This gives them the opportunity to highlight the importance of prevention to reduce the risk of any longer term problems later on in life.
It's becoming more important for companies to encourage their employees to look after their oral health as a way to positively influence general health. Three quarters of companies have a health and wellbeing strategy, with a bias towards a planned preventive approach2.
Denplan believes it is always better to identify and prevent problems before they begin. Regular visits to the dentist should reduce the need for future treatments like fillings, root canal treatment and crowns. Research shows that over half (52%) of people would delay or cancel their dental appointments, and 64% of people would delay an appointment for up to three months if they had financial worries3.
However, regular dental check-ups can reduce the risk of dental issues and emergencies occurring which helps to ensure a lifetime of good oral and general health. Interestingly, those lucky enough to have a dental payment plan are far less likely to cancel or delay their appointments.
According to a recent survey2, dental plans being offered as an employee benefit has seen a 40% increase in 2016. In fact, aside from a dip in 2012, the number of companies offering dental insurance as an employee benefit has been steadily increasing since 2010. 31% of companies said that dental is valuable in enhancing employee wellbeing.
Furthermore, 47% of employers said that a dental plan helps to manage staff absences and time taken off for sickness. 41% of companies that offer employees a dental plan say that that dental insurance is the benefit they consider to be of most value to employees.
Any company focusing on the health and wellbeing of their staff will seek a positive outcome from their employee benefits. The challenge for intermediaries is providing their clients with a package of great value benefits that fit in well with the company and employee needs. A dental benefit is a viable option that not only supports the general wellbeing of staff and their families it is also relevant to and can be utilised by every employee.
1 http://www.healthmatters.org.uk/public-health/mouth-cancer-now-the-tenth-most-common-cancer-in-men
2 Denplan Corporate Decision Makers Survey 2016. The survey was carried out online. Total sample size was 2,650 adults. The figures have been weighted and are representative of all UK adults (aged 18+).
3 Based on Denplan servicetick responses covering period 01/04/2015 – 31/03/2016.