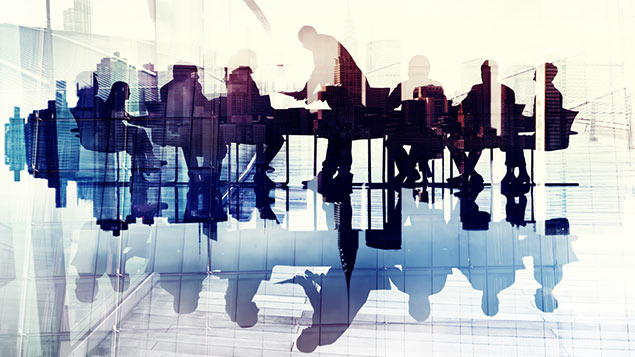 While leadership teams increasingly embrace the challenges of gender and ethnic diversity, research has shown that disability is absent from most board level discussions around the world.
More than half (56%) of global senior executives rarely or never discuss disability in their leadership agendas, according to research by EY on behalf of #valuable, a disability campaign group.
The report, Disability Confidence: The Business Leadership Imperative, found that business leaders with disabilities are underrepresented in companies. Although one in seven of the world's population live with a disability, only one in 14 board-level executives consider themselves to have a disability.
Disability in the boardroom
Of these executives, 20% do not feel comfortable admitting their disability to colleagues – highlighting that disability continues to be a taboo subject for many of the world's leading businesses.
Founder of #valuable Caroline Casey said: "We still have a long way to go to ensure disability inclusion is discussed at the very top of business and is taken seriously enough to be built into the leadership strategy at global businesses.
"Although 7% of leaders identified in this survey have a direct connection to disability, there are very few leading high-profile voices for disability inclusion. In the last 30 years, bold business leadership has played a crucial role in driving social change. Now is the time for us to see a bold leader stand up for disability."
The research found that visibility of senior leaders with a disability increases the prevalence of discussions about disability inclusion at board level. Two-thirds (63%) of executives who know board-level colleagues with a disability report that disability is discussed at leadership level, compared with only 37% of those not aware of any disabled board-level colleagues.
Mark Weinberger, EY chairman & CEO, is backing the campaign: "EY is proud to support the research on inclusion of those with diverse abilities and as the initial results indicate, we all need to work together to bring more attention to this issue.
"We've seen the power of these initiatives first hand through our Neurodiverse Centers of Excellence, which recruits, trains and employs individuals on the Autism spectrum. #valuable is an important part of enabling all individuals to be engaged in our workforce."
Senior leaders with a disabled family member are significantly more likely to report disability on their leadership agenda (54%) than senior leaders without a disabled family member (37%).
More than one billion people across the world live with some form of disability – 15% of the global population – but their value is routinely ignored by business, equivalent to disregarding a potential market the size of US, Brazil, Indonesia and Pakistan combined.
The current global employment rate for disabled people is half that of non-disabled people, a gap that has widened since 2010. According to the World Health Organisation, up to half of businesses in OECD countries choose to pay fines rather than meet quotas on disability.