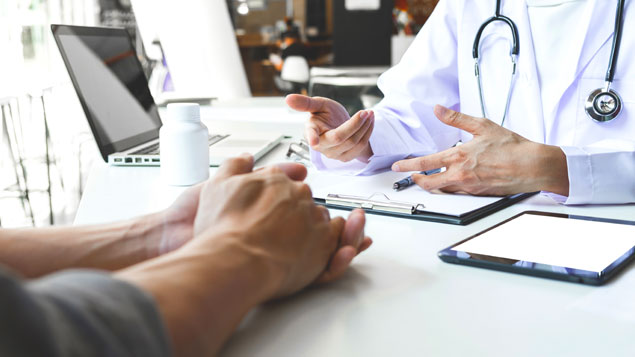 The qualifications of around 3,000 foreign doctors in the UK are being checked after it emerged a woman practised psychiatry for 22 years without a medical degree.
Zholia Alemi received a five-year prison sentence for fraud in October after she was found guilty of faking a dementia patient's will in a bid to claim her £1.3 million estate.
Background checks
She claimed she had received her medical degree from the University of Auckland when she registered to practise medicine in the UK in 1995. However, she dropped out of university in the first year of her degree.
Alemi was able to join the medical register under a section of the Medical Act that allowed medical school graduates from certain Commonwealth countries – like her home country of New Zealand – to join with the qualifications they obtained at home. The section of the Act has not been in operation since 2003.
Overseas doctors usually have to pass a two-part test set by the Professional and Linguistic Assessment Board, which assesses their medical knowledge and English language competency.
She continued practising until 2016, when she lost her job and was arrested. She was suspended from the medical register in June 2017.
The General Medical Council (GMC) said it contacted the police and other organisations responsible for healthcare, including NHS England, when it became aware of what happened.
It said it is confident that its qualification checks have improved, but admitted that that its checks of Alemi had been "inadequate".
"Our processes are far stronger now, with rigorous testing in place to ensure those joining the register are fit to work in the UK," it said in a statement.
"It is clear that in this case the steps taken in the 1990s were inadequate and we apologise for any risk arising to patients as a result. We are confident that, 23 years on, our systems are robust and would identify any fraudulent attempt to join the medical register.
"Patients deserve good care from appropriately qualified professionals and place a great deal of trust in doctors. To exploit that trust and the respected name of the profession is abhorrent."
Jayne Rowley, chief executive at Prospects, which operates degree verification service Hedd, said the case should remind employers to check the qualifications of new hires thoroughly.
"This should act as a wake-up call to anyone recruiting graduates, particularly those in positions of power," she said.
"There are some common traits to fake certificates such as dated terminology, but proper checks with the awarding bodies are essential. This is the only way to ensure the people we recruit are telling the truth about their credentials."