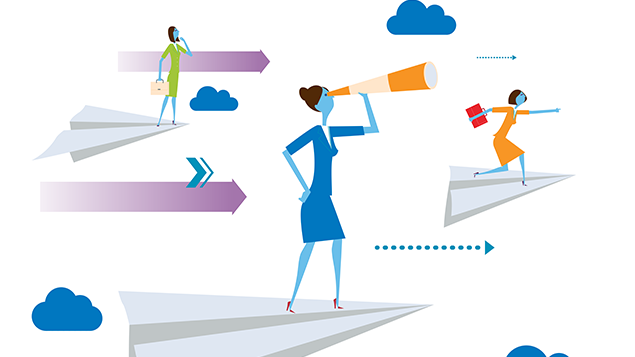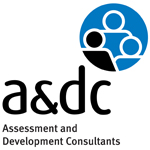 Karen West, a Principal Consultant at a&dc, explores the subject of continuing the learning process once the development centres, team-days and workshops have been completed. Embedding continued learning and development within organisations.
I've been present at a couple of sessions recently at which speakers have reflected on the future of learning – but in my work to design and facilitate development centres, team-days and workshops of various kinds, I've been much more engaged in reflecting on the learning of today.
If I was to conduct a straw-poll of Personnel Today readers about the factors that are shaping your designs, I wonder if your demands would be the same as mine?
I don't expect that a&dc's clients are any different from yours – everyone seems to want workshops and programmes that are short – quick and snappy, and they want blended solutions with limited face-to-face contact (ideally virtually), citing pressures on managers' and leaders' diaries and in-boxes.
As for trying to engage the client in conversations about evaluation; enabling continued and sustainable learning and impact, more often than not there just seems to be no time – that piece of work is 'done'; focus shifts to the next project on the list.
And yet, as learning and development professionals, we continue to search for what I've called in my title, the 'Holy Grail' of our profession – proving that learning has actually resulted from our intervention and finding ways to encourage our learners – is surely what should be somewhere near the forefront of our minds.
Of course, there are no simple solutions! In my view it's foolish to look forward before we look back, so in this short article I want to go 'back to basics' and apply a traditional model – the Systematic Approach to Training – alongside a&dc's design principles, to suggest how we might do things differently, with the ultimate aim of doing them better.
Below you'll see a version of this cycle that I used to teach new trainers too many years ago to count, but although an old model, it doesn't mean that it no longer has validity.
In my view, working our way around this cycle provides all the clues we need to engage our clients and participants (whosoever we are designing our programmes and workshops for), collaborating to aid both the embedding and sustaining of learning.

Stage 1 – Organisational aims and needs
We must establish (with as much clarity as we can), the purpose of whatever it is we are commissioned to work on. The question 'why' is worth repeating (and repeating!), until this is crystal clear; speedily followed up by the 'what'.
Why is this piece of learning and/or development needed/being commissioned? What is its purpose and intention? What are the expectations of the participants at the end of the process?
To use another old, but useful tool, Bloom's taxonomy of learning, is this about learning new knowledge, improving or learning particular skills and/or influencing attitudes? If we don't know this, we really shouldn't go any further in the design process, since how do we stand a chance of ensuring that learning can be embedded or sustained?
Stage 2 – Establishing learning aims and outcomes
Hands-up – OK, I confess, once a trainer of trainers, always a trainer of trainers. We also need to work hard at ensuring that we have a robust set of learning aims and outcomes in place before we get anywhere near to choosing methodologies.
Like a reformed smoker who grimaces when someone lights up near them or the person who just can't resist pointing out apostrophes or grammatical errors (even when it's not really appropriate or sensitive to do so!), I can't bear poorly drafted learning aims and outcomes, be these learning objectives or learning goals (and the choice of these is always related to the answers to the questions at stage 1). When well written, they offer us the best chance of all of finding that Holy Grail.
Stage 3 – Key learning points
These are so easy to identify when you've got stage 2 right and, depending on the resources (time, location, number of participants/facilitators etc.), you can then be clear about the musts, shoulds and coulds of these – i.e. when time or other resources are limited, which learning points must be achieved, which should and which are more 'nice to haves'?
Stage 4 – Select learning methodologies
If stage 3 is easy, providing you get stages 1 and 2 right, stage 4 is a bit trickier. There's so much that is likely unknown (e.g. preferred learning styles of your participants), so you need to make sensible assumptions and also be guided by all those constraints, like how long your participants can be 'present' for and whether you have the opportunity for face-to-face contact.
There are some very obvious methodologies that give us the best chance of success, usually those that require our learners to DO something; to practice skills and to apply what we are helping them to learn, to their 'real' world.
Stage 5 – Delivering the learning intervention
It won't come as news to any reader that when we have the opportunity for face-to-face (or at least some kind of voice/sight contact with learners if the development is being delivered remotely), that there are multiple opportunities to sustain and embed learning:
ask questions to check and test understanding
answer questions to resolve areas of misunderstanding
observe and give feedback on all kinds of behavioural exercises
encourage learners to create 'so what' and 'now what' action plans to apply and sustain the learning back in the workplace
It's all much more challenging though when we don't have direct learner contact through the learning process, so in our designs we need to find different ways to achieve the same results.
Stage 6 and throughout – Review and Evaluation
Traditionally, evaluation is what we have done once the intervention is 'done'. We're looking to prove and improve for next time, but of course, whilst there are vital post-learning activities, these are processes that need to happen throughout the training cycle.
We need to review our learning aims and outcomes (e.g. with the client to ensure that they summarise what was agreed at stage 1), to quality assure our designs and so on. In respect of embedding and sustaining learning, post-intervention measures that engage both learners and line managers are great ways of gathering data, but we need to agree these with our clients – up front, at the very beginning of the design process.
Here at a&dc, for our more major projects, we design an evaluation strategy which details how we intend to collect evidence against for the agreed levels of our Greatest Certainty framework (Kirkpatrick plus!).
Putting it all together
There are, of course, no short-cuts to sustaining and embedding learning, this article summarises just a few of the things that we seek to do at the different stages of the training cycle. To ensure consistency and the best chances of success at a&dc we have created a set of design and delivery principles which all consultants and associates work to.
These are shared with our clients in proposals for new projects and are used as part of internal quality assurance checks once any intervention is designed.
So, maybe there are no new answers to an old challenge, but in my experience, applying the basics of effective learning design, together with an effective working partnership with our clients, offers the best way of embedding and sustaining learning.
Karen West, Principal Consultant, a&dc ltd.