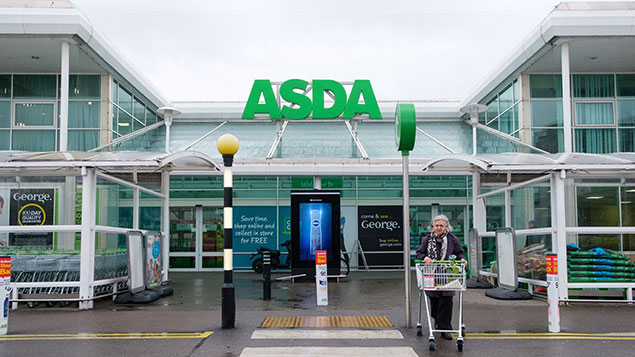 The courts have seen a significant rise in the number of employment claims brought by large groups of individuals. The most common employee 'class actions' relate to equal pay and worker status. Caroline Stroud from Freshfields looks at the types of class action claims on the increase and how employers should respond. 
Equal pay claims
This type of claim has traditionally been seen as a public sector issue. Public sector pay structures are generally more transparent than those in the private sector, allowing employees more access to pay data and therefore more opportunity to launch an equal pay claim. This, combined with a strong public sector union presence to fund the action, has meant that the public sector has been fertile ground for these types of claims.
But this is now changing. The Asda equal pay claim which is currently moving through the courts demonstrates how equal pay claims are moving into the private sector.
And, as anyone who has been involved in defending an equal pay claim knows, they are complex and costly. A successful claimant can claim for arrears of pay for up to six years. And if a claim is brought by a large number of employees, compensation can run into millions. Defending an equal pay claim can quickly become a business critical issue.
There is an expectation that, with the introduction of gender pay gap reporting, the number of equal pay claims in the private sector will increase. It is certainly true that the first gender pay gap reports attracted a great deal of publicity.
Businesses reporting high pay gaps tend to be those in which women are overrepresented within the lowest pay quartile, or in which women make up only a small proportion of senior staff. It is likely that industries such as financial services, STEM and retail are especially vulnerable to challenge.
Employees are also becoming more aware of their rights. Equal pay litigation almost always make the headlines and private sector employees are waking up to the fact that this type of claim is not the sole preserve of public sector workers.
Private sector employers would be well advised to assess whether they are at risk of a collective equal pay claim and decide what to do if such a claim is threatened.
The best way to achieve this may be through an equal pay review conducted by lawyers – the contents of such a review, together with related legal advice, will be confidential. The business will then be able to assess the risk and how to manage it without the pressure of doing so while subject to litigation (and its timetable).
Worker status claims
This type of employee 'class action' has been seen in the courts more often in the past couple of years largely because of the emergence of the gig economy, with high profile cases such as those involving Uber and Deliveroo hitting the headlines.
As we all know, the gig economy is revolutionising the world of work, but it brings with it fresh challenges to how employment law operates.
Quite a number of collective employment claims are being brought against businesses using the gig business model, which relies on large pools of 'self-employed' individuals, working via web-based platforms or 'apps'.
There are around 4.7 million self-employed people in the UK, and many enjoy the flexibility and control this status brings. Others, however, seek to challenge it, claiming that in reality they are workers or employees entitled to increased levels of protection, including the national minimum wage and holiday pay.
How employment law operates in this new environment is being tested in the courts. In each case, the impact of the judgment will be felt across the defendant's business – and in some cases may even threaten the existence of the business itself.
The employment status of individuals working in the gig economy is being considered in a number of different cases. What happens in one case, however, does not predetermine the outcome in another – in each case the focus will be on how the business and working relationships are structured.
The increased presence of trade unions in this space also makes collective claims more likely. Unions have been galvanising individual gig workers into collective groups, arguing that they can collectively bargain on their behalf to improve key terms such as pay.
Businesses operating in the gig economy will wish to pre-empt litigation by conducting an audit of their working practices and business model upon which the lawyers can then base their advice. The results of such an audit will allow the business to assess what innovative solutions might be available to head off collective employment claims and prevent them from undermining their operating model.
Law firm business models
It is no secret that collective claims are expensive to bring and historically they have generally only got off the ground with trade union support. However, while trade unions are still funding these types of claims, many are now also brought on a "no win, no fee" basis.
The leading law firms acting for claimants in collective claims rely on running large-scale multi-party litigation. A no win, no fee model means that it is essential to a claimant law firm's success for it to recruit hundreds or even thousands of claimants together in one action – the higher the number of claimants the higher its reward will be if the claim is successful.
In a unionised business, the union may not actually be keen on seeking out a collective employment claim if it could cost the business millions of pounds and destroy the relationship between the employer and the union. In this situation, a claimant firm may step in and approach employees directly.
The fear of such a firm stepping in in this way may cause a union to change tactic and bring a collective claim where it would otherwise not have done so. The increasing use of this business model by claimant law firms therefore increases the likelihood of collective employment claims being brought.
Businesses would be well advised to undertake an audit to assess the risk of these types of claims. These audits can take some time and the worst time to undertake them is when there is an imminent threat of litigation. Advance planning for this type of risk is key. The phrase 'forewarned is forearmed' has never felt more apt.