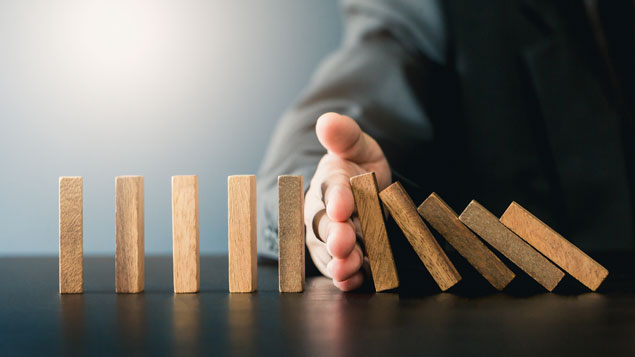 Too few employers have strategies in place to manage some of the most common staff health concerns, including mental ill health, musculoskeletal disorders and cancer.
Despite mental ill-health being one of the major causes of sickness absence, only 41% of organisations have a formal strategy in place to help tackle it, risk management firm Aon found in its 2019 Benefits and Trends Survey.
The scale of the issue among workers was highlighted last year by charity Mind, which found 48% of  have experienced a mental health concern in their current role.
Only 21% of organisations had a policy for handling MSDs, 11% for cancer risks and 9% for heart issues, Aon's survey of more than 200 employers found.
However, employers were focusing more on educating staff (26%) and offering long-term support for those with conditions (30%).
Mark Witte, principal at Aon, said: "Given the impact and volatility associated with conditions such as cancer on benefit spend, it is surprising that so few employers have a specific strategy in place to address conditions likely to affect their workforces. However, it is encouraging to see the shift in focus in employers' strategies in 2019 with 80% now looking to improve awareness and education.
Stress and resilience training featured heavily in employers' wellbeing strategies, alongside mental health training for managers, health risk assessments and financial education.
A third of organisations had a budget dedicated to staff health and wellbeing and three-quarters agreed that employers are responsible for influencing worker health and changing behaviours.
Three-quarters used an occupational health service – either internal or external – to help deliver their health and wellbeing strategy, though more than one in 10 (13%) were either dissatisfied or very dissatisfied with the OH support they received.
"Our advice is to use data to analyse the issues that are unique to an individual business, then to ensure that full consideration is given to four key stages of wellbeing: prevention and education, detection and early intervention, access to treatment and long term support. The mantra 'prevention is better than cure' holds very true in employee benefits programmes," said Witte.