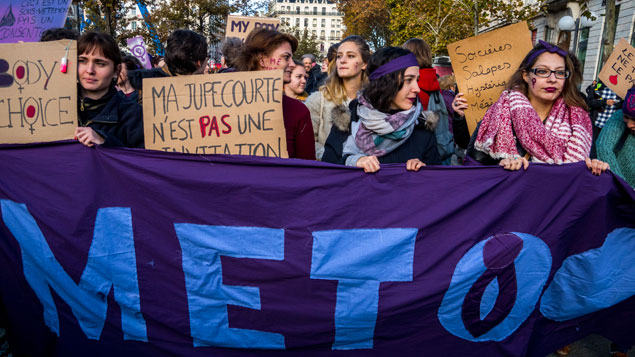 Only two-thirds of UK employers have taken action to prevent sexual harassment – a proportion that is significantly below the European average. With this in mind, and as the government reveals a new plan to address harassment, Stephan Swinkels from Littler's international practice explains what employers should prioritise.
Sexual harassment
There is a worrying divergence between UK employers and their European counterparts when it comes to responding to the #MeToo movement; a third of UK employers have not taken any action, despite sexual harassment being the second biggest HR concern in their organisation after gender pay equity.
Moreover, Littler's research has found only 13% of UK employers have re-evaluated past actions and only 16% are addressing complaints or providing training.
On the Continent, however, employers are much more proactive; 80% have taken some action, with the figure is as high as 86% in Spain. Specifically, about 20% of European employers have re-evaluated decisions that have been made and 25% are making a better effort to address complaints and provide additional training.
UK legislation ahead of the curve
But the devil is in the detail. The statistics capture responsiveness rather than the quality of process currently in place. We could postulate that Britain's long tradition of gender equality legislation (pre-dating many European countries') means that the UK is ahead of the curve in many respects.
Anecdotal evidence suggests there is a belief among UK employers that they need to do less to improve compared with employers in other countries. Lending weight to this belief is a recent poll which found almost 40% of UK workers think the response by their organisation to the #MeToo movement was "about right".
The alternative analysis is that this view is none other than hubris. In fact, it may be that in the UK the thick blanket of Brexit has suffocated discussion in so many other areas that sexual harassment must fight for space on HR's cluttered radar. Management teams are being spread thin by contingency planning, leaving depleted resources to deal with internal cultural issues. The impetus for change is also hamstrung by weaker employee representation in the UK, as works councils do not have the influence they have in some European countries.
Whatever the reason may be, the inconvenient truth for employers is that change is expected and time is up for those that turn a blind eye to sexual harassment.
Action points
So, what can HR do? Although there is a plethora of advice, Littler's research allows us to discuss the steps employers should be taking to keep in line with market practice.
Many UK organisations have updated their polices; without doubt that is an important first step, but this is where many companies have stopped. How many employees have read the new policy? In fact, how many have read the employee handbook at all?
If the desired outcome is a shift in culture, training and communication are key to bringing the changes to life. UK employers are substantially behind with employee training compared to Germany and France, for example, so this is a vital next step.
Anecdotal evidence suggests there is a belief among UK employers that they need to do less to improve compared with employers in other countries."
More proactive action, such as reopening historic complaints or eliminating certain social outings, may be necessary down the line. But, for now, employers should focus on getting the basics right. Cultural change is best managed when it is evolutionary, not revolutionary.
As most HR advisers will know, getting the response wrong is risky. Although sexual harassment claims can be financially burdensome, it is the reputational damage that can cause enduring harm. We have seen tech giants and financial goliaths have their knees buckled by exposés and allegations in the press and with employment tribunal judgments now publicly available, there is more scope than ever for journalists to sift through pages of potentially salacious internal disputes. HR departments should therefore be prepared to deal with sexual harassment claims quickly and appropriately.
Although the UK may be diverging from other European countries in how it is responding to sexual harassment, change is in the air. While organisations do not have to duplicate their neighbours' responses, they should allow their decisions to be informed by them. In particular, the sizable minority of employers that have not taken any action in relation to #MeToo will find themselves in an increasingly precarious position.