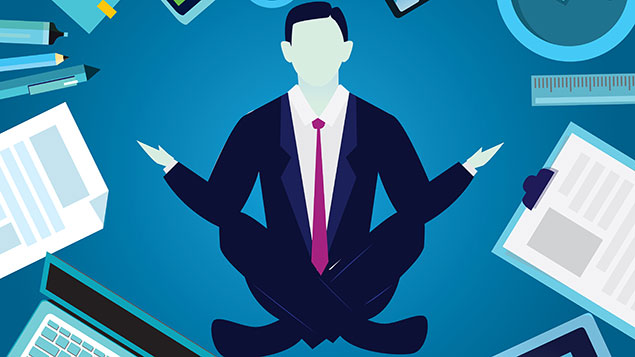 Employers consider soft skills – such as creativity and the ability to work under pressure – more important than hard skills, according to LinkedIn's latest global research into talent trends.

Eighty-two percent of UK employers said that finding individuals with soft skills was more important than hiring those with 'hard' skills such as a programming language with a limited shelf life.
LinkedIn's Global Talent Trends 2019 report surveyed 5,100 global talent professionals and hiring managers in 35 countries.
Hiring managers from the UK noted that skills such as creativity, persuasion, collaboration and time management were highly sought-after, yet were the most difficult to find. Eight out of 10 specifically structured interviews to identify these skills.
Businesses are also waking up to the fact that offering greater flexibility in how people work can help to both recruit and retain skilled employees, the report suggests.
Three-quarters of UK hiring professionals said that offering flexible working would be 'very or extremely important' in the future, with 84% saying it helps employees have better work-life balance and satisfaction, and 72% agreeing it makes their workforce happier.
However, almost a quarter (23%) only offer flexible working in certain circumstances, with 59% concerned it affected team bonding negatively; 40% thought it disrupted collaboration and 38% said it reduced their ability to oversee work effectively.
Sharing salary ranges and diversity statistics will also increase in importance in the future, according to the research. More than three-quarters of UK hiring professionals said pay transparency made the hiring process more streamlined, while 72% said it makes salaries fairer.
Just under a third (32%) felt that increasing salary transparency had already impacted their hiring strategy, while 37% said they had made diversity figures (such as gender pay statistics) available. However, 87% felt there was potential for conflict among employees through increased transparency, and 38% thought it limited their ability to negotiate salaries successfully.
Jon Addison, LinkedIn UK's head of talent solutions, said: "The old school employer-employee power dynamic is evolving to a more transparent, trusting and reciprocal relationship. Talent professionals and hiring managers are already responding to these influences and rethinking their approach to hiring.
"In a near-full employment environment in which competition for talent is fierce, being transparent, flexible and open makes businesses more attractive to candidates, and the most progressive firms I'm working with are already doing this."
Globally, more than half of organisations (51%) don't share salary information and have no plans to, according to LinkedIn. Twenty-seven percent do offer salary transparency, while 22% do not currently but state they are likely to do so in the future.