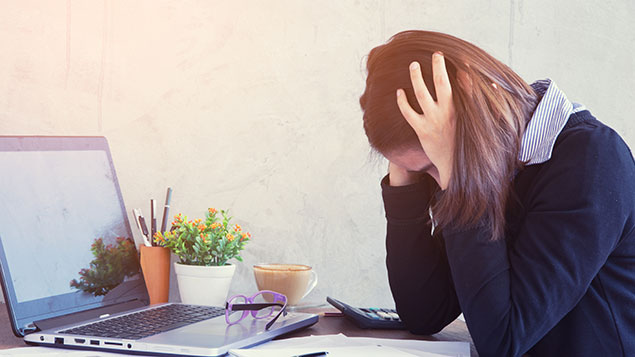 Employers are being encouraged to take a more supportive role on domestic violence.  
The GMB union is asking employers to sign up to a Work to Stop Domestic Violence charter, which will be launched at the House of Commons this afternoon.
The five-point charter asks employers to pledge that they will ensure employees experiencing domestic abuse are not disadvantaged at work, and that they are given access to services and information. It suggests that employers should train staff to provide effective support to colleagues suffering from domestic violence.
The Charter launches at a House of Commons meeting today (26 November) chaired by Stephanie Peacock, MP for Barnsley East and a GMB member.
According to the most recent data from the Crime Survey for England and Wales (CSEW) for the year ending March 2018, about two million adults aged between 16 and 59 experienced domestic abuse in the last year (1.3 million women, 695,000 men).
The police recorded 599,549 domestic abuse-related crimes in the year ending March 2018. This was an increase of 23% from the previous year but according to the survey, this apparently alarming rise was in part the result of police forces improving their identification and recording of domestic abuse incidents as crimes. Also, there has been  an increased willingness by victims to come forward.
The figures show that for every 100 reported incidents of domestic abuse, there are 38 arrests, with convictions running at 76% of prosecutions – their highest level since 2010.
Nell Andrew, GMB National Equality and Inclusion Officer, said: "Domestic abuse is a workplace issue and people experiencing it are often subject to disciplinary action or job losses, often through no fault of their own. Members have lost their jobs due to the abuse they have experienced at home.
"We need employers to stand up for their staff and make the workplace a truly safe and supportive space for everyone."
She said that the charter would engage employers in helping staff gain the confidence to disclose the abuse they've experienced and that their bosses would believe them and not disadvantage them once they had revealed it.
Andrew added: "A poster, a policy, a person who is trained to support staff facing domestic violence – these are the small things that our members tell us make a big difference to their lives. A small thing that can save lives."
Peacock said the charter had been needed for a long time and built on the Labour Party's policy for companies to give paid leave to those experiencing domestic abuse. She added that those who had shared their experience of abuse and how a supportive workplace made a difference to them "are not only a credit to the movement but will also help countless men and women they may never meet".
"I look forward to seeing this charter being signed by employers up and down the country and what better place to launch that with Labour MPs in Parliament."
In July, Business in the Community (BITC) and Public Health England released a toolkit designed to help employers identify and help victims of domestic abuse.
Louise Aston, wellbeing director at BITC, said at the time: "Domestic abuse is in the foothills… it doesn't feature as a topic for many employers yet."
The GMB union has about 631,000 members across all sectors of the UK economy.