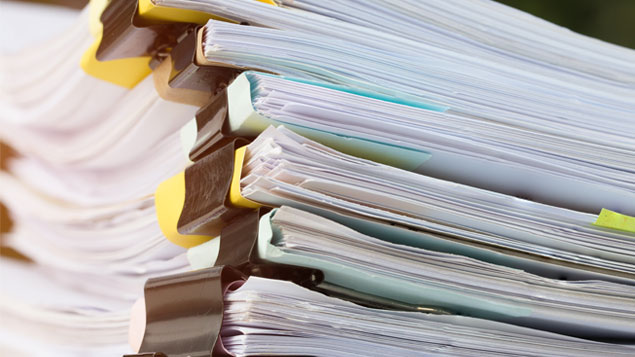 Employers had to wait almost seven months last year before a tribunal claim against them could be heard, as the number of claims continued to rise following the abolition of tribunal fees.
The average waiting time between the filing of a claim and a hearing reached 207 days in the 12 months to 31 March 2018, Ministry of Justice (MoJ) data obtained by law firm GQ Littler shows, compared with 204 days in 2016/17 and 195 days in 2015/16.
Employment tribunals
During 2017/18, the number of claims received by the MoJ increased significantly. According to its latest figures 109,698 claims were filed that year, compared with 88,476 in 2016/17.
The courts' outstanding employment caseload stood at 336,637 on 31 March 2018, up by 23% on the number outstanding the year before (272,032).
Raoul Parekh, partner at GQ Littler, said employers experienced months of uncertainty while waiting for a claim against them to be considered.
"If a solution isn't found soon to alleviate the pressure at employment tribunals, then the backlog will grow," he said.
"As a first step, there is a need to increase government funding for tribunals. This would provide extra resources to hire more judges faster and increase back-office administrative support."
Earlier this year the MoJ sought to recruit 54 more employment judges to help handle the backlog of cases awaiting consideration and the rising number of new claims being made following the removal of fees.
The number of employment claims received by the MoJ tripled to 53,696 in the three months between April and June this year.
Parekh said the courts may need to look at more "creative solutions" to tackle the growing caseload if there is no increase in funding.
"For example, it has been suggested that a new stage could be introduced in the tribunals process where a judge assesses the potential compensation award and then employer and employee have a chance to settle for that value before a case is heard in court," he said. "This mirrors a tried and tested mechanism used in other civil disputes."
Earlier this month, the MoJ suggested it was looking at the reintroduction of fees for employment tribunal claims: potentially a system that would be more affordable for claimants.
The previous fee regime was ruled unlawful by the Supreme Court in 2017. Fees started at £160 for a hearing, but could reach up to £1,600.