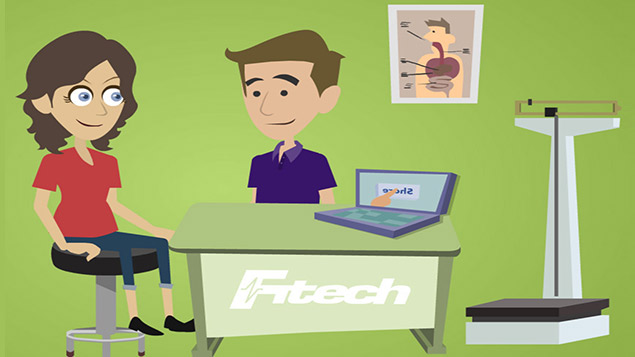 It is a well-established fact that healthy employees are more productive and less prone to sickness absence.
Since the early 2000s the workplace has embraced this, actively providing support and encouragement to their staff through the provision of health themed benefits, workplace gyms and cycle to work schemes to mention but a few. On the surface these initiatives appear to be the panacea to driving forward a campaign to develop a fit and healthy workforce.
However, long lasting engagement in these interventions tends to favour staff that are already relatively fit and well, indeed they see their engagement as a positive affirmation of their own achievement. Furthermore, we also see lack of adherence and impact with personal fitness trackers as evidenced by the Emory University paper 2017 which concluded: "The wearable physical activity tracker did not change the overall physical activity levels…"
Some will argue that the issue sits with a lack of education and awareness of the adverse effects of poor health, fitness and obesity. We live in an information age where most people have access to vast knowledge base in the palm of our hands, which is further reinforced by public service television programs and leading weight loss management brands. Lack of knowledge cannot be held responsible for the poor health and wellness engagement amongst the working population.
On our 30 years of supporting health professionals, we have seen what works and since 2010 we've been able to evidence the impact of regular, personal, engagement with a health professional supported by the recording of basic metrics to aid a health mentoring approach to engage and support those whom most need it.
In parallel Nuffield undertook research to see the impact of regular health assessments would have on their health club membership, in particular membership retention.
The health club industry norm if for over 50% of new members to not continue into the second year, in fact most of these 50% will stop attending on a regular basis after 6 to 8 weeks from joining. For many, joining a gym is what they perceive to be the answer to getting themself fit and healthy; the reality is they now need to motive themselves to attend. Nuffield demonstrated that by adding a human interface and benchmarking and measuring progression you could maintain engagement beyond the initial 6 to 8 weeks and sure up the following year's renewal.
Engagement and behavior change are the critical components to achieve a lasting success. Prochaska & DiClemente, 1983; Prochaska, DiClemente, & Norcross, 1992, developed "The Transtheoretical Model" which is better know as the stages of change model. The model advocates that behavior change is a process that unfolds over time through a sequence of stages. And that these stages need to be moved through in order to ensure initial commitment and lasting engagement. The model has 6 stages:
Pre-contemplation (Not Ready)
People in this stage do not intend to take action in the foreseeable future, usually measured as the next six months.
Contemplation (Getting Ready)
In this stage in which people intend to change in the next six months. They are more aware of the pros of changing, but are also acutely aware of the cons.
Preparation (Ready)
People intend to take action in the immediate future, usually measured as the next month. Typically, they have already taken some significant action in the past year. These individuals have a plan of action, such as joining a gym, consulting a counselor, talking to their physician, or relying on a self-change approach. These are the people who should be recruited for action-oriented programs.
Action
Action is the stage in which people have made specific overt modifications in their lifestyles within the past six months.
Maintenance
Maintenance is the stage in which people have made specific overt modifications in their lifestyles and are working to prevent relapse; however, they do not apply change processes as frequently as do people in Action. While in the Maintenance stage, people are less tempted to relapse and grow increasingly more confident that they can continue their changes.
The 6th stage is relapse! The model predicts that at some point everybody will have a pause. The good news is you can cycle people back in to the action phase from here and it does take a great effort to achieve this.
The application of this model can bee seen by how employees react to basic workplace delivered heath checks such has blood pressure, cholesterol, weight and lifestyle based questions.
A low-cost and quick to administer intervention; health checks are universally popular to the fit, unfit, young an old. Our data set shows that one to one engagement with a health professional coupled with personal reporting highlighting their health status is a strong lever to shift an employee from pre-contemplation. Targeted follow-up communications can then move them further to towards preparation where they will now be receptive to successfully engaging in a programme.
In addition high-risk individuals can the easily identified and filtered out for a more personalised approach, this has a significant impact on sickness absence risk. Aggregated data from such assessment campaigns can then be used to measure the health of the organisation and develop a strategy for improvement.
Organisational OH teams tend to be relatively small; we have developed tools to enable them to deliver workplace health checks and health risk management across a very large or small workforce with no operational impact and for less than the cost of a couple of cappuccinos from a leading high street retailer.
Ref: Assessing the Influence of a Fitbit Physical Activity Monitor on the Exercise Practices of Emergency Medicine Residents: A Pilot Study. Emory University: http://mhealth.jmir.org/2017/1/e2/