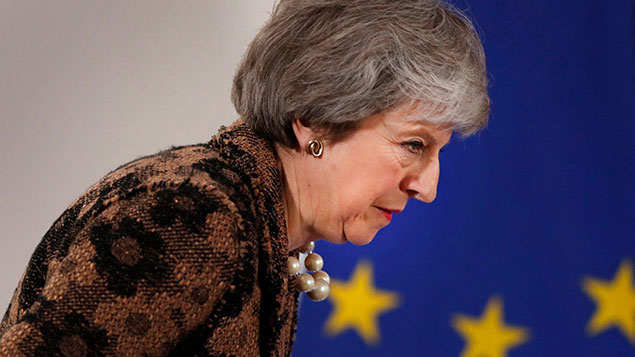 The political to and fro of Brexit can be distracting for employers, but there are preparations they can make now to support EU nationals in their workforce, says Jackie Penlington. 
With Brexit imminent and still no clear idea of its final shape, it can be an unsettling time for European nationals and their employers.
The government has recently provided some reassurance on the position of EU nationals in a no-deal scenario, promising that they and their family members residing in the UK by 29 March 2019 will be able to continue to live and work here.
There are also practical steps employers can take now to reassure their European workers and help them navigate the immigration maze. Employers should also be aware of the real risks in adopting a passive attitude. If they take no action, they risk employing illegal workers further down the line and losing key staff.
Permanent residence and British nationality
European nationals and their family members currently in the UK may have the option to apply under the current system for a permanent residence document. Usually, this involves providing evidence that the European national has spent a continuous period of five years in the UK exercising one of the free movement rights, for example a worker for which they provide their P60s for each year.
It has been confirmed that if the draft Withdrawal Agreement is ratified, individuals will continue to be able to apply for a permanent residence document up to 31 December 2020.
There can be a real advantage in obtaining this since it can then be used to support a British nationality application and effectively allows individuals to bypass the new incoming EU settlement scheme.
EU settlement scheme
There will be individuals who won't be able to apply for permanent residence, perhaps because they haven't accumulated five years continuous residence in the UK, or aren't able to evidence that their residence was in line with free movement rules.
For these individuals, it would be best to wait until the new EU settlement scheme is rolled out at the end of March 2019.
The new EU settlement scheme will apply to EU citizens and their family members who are residing in the UK by 29 March 2019 (in a no-deal scenario) or by 31 December 2020 (if the Withdrawal Agreement goes ahead).
It's been clarified by the government that 'residing' means being in the UK by that date, so even entering on that day would enable someone to come within the scheme.
Although nationals from Norway, Iceland, Switzerland and Lichtenstein are not covered by the scheme, it is anticipated that the UK will enter into similar arrangements with those other states to mirror the EU settlement scheme.
The EU settlement scheme allows those who have been residing in the UK for a continuous period of five years to apply for 'settled' status.
Residence here is taken as living in the UK and will not involve also evidencing that you have spent those five years exercising free movement rights (such as working or self-employment).
For those who do not yet have five years' continuous residence, they will be able to apply for 'pre-settled' status to bring them up to the five years required for settled status. The deadline for applications will be 30 June 2021 if the deal goes ahead and 31 December 2020 in the event of no-deal.
It's not yet clear what will happen when, inevitably, people fail to apply for the required settled or pre-settled status by the deadline. However, it's looking likely that those individuals would be in the UK unlawfully and it would be a criminal offence for UK employers to employ them.
What should employers be doing now?
The main thing for employers to do urgently, if not already actioned, is undertake a full audit of their workforce to identify who is impacted by Brexit. It's often the family members of EEA nationals that get overlooked here. An Australian national may be in the UK as the spouse of a European national so employers shouldn't assume they are here in one of the more common visa categories for Australian nationals such as the Tier 5 (Youth Mobility scheme) or ancestry category.
Employers should be taking an active role in encouraging employees to consider their status early on and apply for the most appropriate documentation for them (this could be a Permanent Residence document under the current rules or settled/pre-settled status under the new EU settlement scheme).
Many employers are choosing to offer practical support and resources to their employees, for example hosting information workshops by immigration experts to provide up-to-date information. Many NHS Trusts have also offered to pay the £65 application fee for the new EU Settled status for their employees. Businesses should consider what level of support they are willing to provide.
Make use of the government's employer EU settlement scheme toolkit, which provides factsheets, posters and videos for employers to raise awareness among their staff.
We would strongly encourage all employers to undertake full right to work checks on their employees in May 2021, well before the EU settlement scheme deadline for applications on 30 June 2021. This is to ensure that all of their employees still have the right to work for them in the UK. In the event of a no-deal, employers should be diarising right to work checks for October 2020.
Businesses should also be considering their talent pipeline on an urgent basis. If there are key staff or new recruits in the pipeline they may need to be brought in by 29 March 2019 if the UK leaves the EU without a deal. Even with a deal on the table, these individuals should come into the UK by 31 December 2020 at the very latest.
Consider applying for a Tier 2 sponsor licence if, as it has been indicated, the work sponsorship regime will be extended to European nationals in any future post-Brexit immigration system.
With Brexit around the corner, businesses should be putting in the time and resources now to safeguard the status of their European workforce. The costs and commercial risk of not doing so could be serious, or potentially catastrophic.