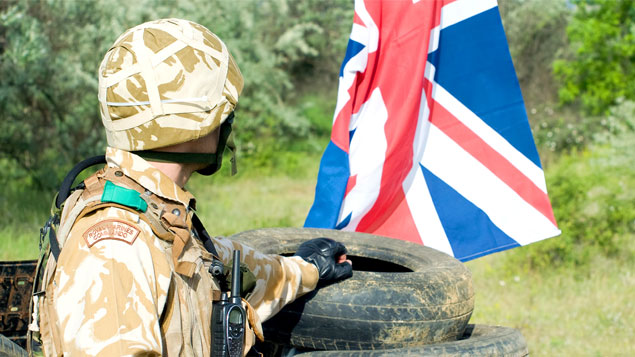 Military veterans who feel lonely or isolated face an increased risk of developing mental and physical health conditions, research has found.
A review by Northumbria University, which examined the findings of various research papers, found that veterans are more likely to experience loneliness than the general population, especially those who have suffered military-related trauma or post-traumatic stress disorder.
The research paper, which was published in the Occupational Medicine journal, identified common reasons for feeling lonely or socially-isolated as losing touch with fellow military personnel, physical or mental health conditions or struggling to relate to civilians.
One particular study involving 2,025 veterans discovered that almost half experienced loneliness or social isolation – where a person lacks social relations and support networks.
Military and Defence sector HR opportunities on Personnel Today

Browse more HR opportunities in military and defence
Such feelings can increase risk of high blood pressure, cognitive decline, depression and even death, and were also found in some cases to have been linked to veteran suicides.
Former military personnel who had received inpatient treatment for a mental health condition were five times more likely to be readmitted if they were socially isolated, or at a high risk of isolation.
Ex-prisoners of war often felt alienated, which led to them believing they were socially isolated as they thought other people did not understand their experiences in service. They also found it difficult to articulate their experiences, which also increased the likelihood of feeling lonely.
The research paper, 'Loneliness and social isolation of military veterans: systematic narrative review', recommended that more needed to be done to increase public awareness of ex-military loneliness.
Author Dr Gemma Wilson, research fellow at Northumbria University, said more emphasis should be placed on looking at veterans' needs to reduce such feelings. This is especially important for younger ex-military personnel, as many existing initiatives focus on older generations.
"Loneliness and social isolation are important for our physical and mental health. Social isolation is not solely about social wellbeing, we must also consider physical and psychological aspects when aiming to address this issue," she said.
"This research has indicated that veterans can experience loneliness and social isolation differently to the general population based on their experiences during military services.
"There are some community support programmes which acknowledge the need to address social isolation and loneliness in veterans, such as the Royal British Legion's Branch Community Support programme. Moving forward there should be an emphasis on examining the needs of veterans in order to tackle loneliness and social isolation in this community."