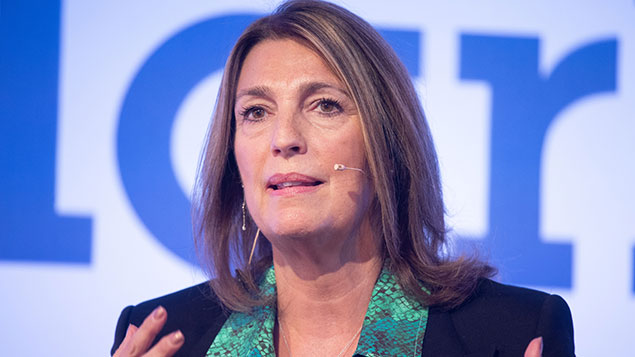 The FTSE 100's six female chief executives earn only 54% of the salary of their 94 male equivalents, exposing a substantial pay gap as the UK arrives at Fat Cat Friday.
The women earned an average of £3.2m last year compared with £5.9m for the men, according to figures compiled by the Equality Trust, which also published statistics showing that FTSE 100 CEOs now earn a median wage of £3.9m per year. This means that it would take an average worker (on a median pay of £29, 574) 133 years to earn a chief executive's average pay.
The six female CEOs are Carolyn McCall (ITV), Emma Walmsley (GSK), Alison Brittain (Whitbread), Olivia Garfield (Severn Trent), Alison Cooper (Imperial Tobacco) and Véronique Laury (Kingfisher).
Executive pay
Dr Wanda Wyporska, executive director of The Equality Trust, said: "Even women who have reached the highest echelons face a gender pay gap and are paid less than men. The cosy club mentality of top companies continues, dominated largely by white males."
However, with such a small number of women, it would be hard to come to a conclusion about the reasons for the pay gap. Luke Hildyard, director of the High Pay Centre acknowledged that it may be more to do with the nature of the companies they lead.
He said: "The pay gap provides limited insight. What's more revealing is that there are only six CEOs – women face a lot of obstacles. The fact that they are paid less on average than the 94 men may not be significant." Other factors, such as size of company and share performance play a key role in determining senior pay, he added.
Wyporska described the increase in the salary of CEOs relative to ordinary working people as a "national scandal" and added that "this rampant inequality is damaging UK society. A society that values its teachers, care workers and nurses at less than 1% of a FTSE CEO is beyond broken. Countries with high levels of inequality, such as the UK, have higher levels of mental and physical ill health, obesity, drug and alcohol addiction and lower levels of trust and educational attainment. To create a society where all flourish, we must tackle inequality urgently."
This year's Green Park report into diversity at board level in FTSE 100 companies showed that only 7.6% of the most senior roles (chair, CEO and chief financial officer) were held by women. There were 10 CFOs, as opposed to 12 in 2017. The number of female CEOs was unchanged. The report revealed there are five black and minority ethnic CEOs and three CFOs of FTSE 100 companies, both increasing by one from last year.
Reward, compensation and benefits opportunities

Browse all comp and benefits jobs
The CIPD and High Pay Centre have issued a report calling for remuneration committees to ensure that CEO pay is better aligned to rewards across the wider workforce and that their contribution is measured on both financial and non-financial measures of performance. This should include measures such as employee well-being and investment in workforce training and development – all of which are crucial for good corporate governance.
Hildyard said: "Excessive executive pay represents a massive corporate governance failure and is a barrier to a fairer economy. Corporate boards are too willing to spend millions on top executives without any real justification, while the wider workforce is treated as a cost to be minimised."
The report exposes the myth of "super talent" as a factor that continues to drive excessive pay and quotes one remuneration committee chair as commenting: "It's nuts… and nuts has become the benchmark."