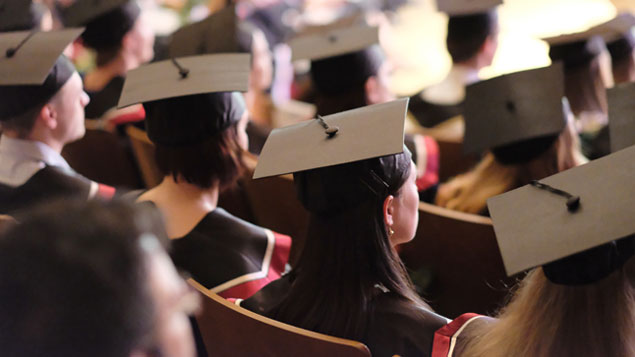 Female university graduates' earnings are almost a third higher by their late twenties than the salaries of those who did not take a higher education course. And the gap is significantly larger than with male graduates at the same age.
Research by the Institute of Fiscal Studies (IFS) found that female university graduates earned 28% more at age 29 than those who did not attend university.
However, male graduates did not see a similar uplift in salaries, as their average earnings were only 8% higher than those who did not achieve a degree.
Graduate salaries
According to the Department for Education-funded report – The Impact of Undergraduate Degrees on Early-career earnings – taking a higher education course, regardless of whether they graduated or not, increased the age 29 earnings by 6% for men and 26% for women.
Overall, the IFS found graduating from university has a significant positive impact on women's early career earnings, which it said could be because female graduates work longer hours and are less likely to have children by age 29 than non-graduates.
Studying creative arts, English or philosophy degrees resulted in lower average earnings for men, compared with those who did not attend university. However, women who went to university always earned more than those who did not, regardless of what they studied.
By contrast, studying medicine or economics helped increase male earnings by 20% and female earnings by 60%.
Chris Belfield, a research economist at the IFS, suggested that studying for computer science and business degrees in particular could result in a "big positive impact" on the early career earnings of male graduates who have lower prior qualifications, such as GCSEs and A Levels.
IFS senior research economist Jack Britton said the research showed university appeared to be an "excellent investment" for women, but noted that men often did not receive the same earnings benefit.
"While this might look disappointing, it is important to bear in mind that returns are likely to grow quickly later in life since graduates tend to see faster pay growth than non-graduates," he added.