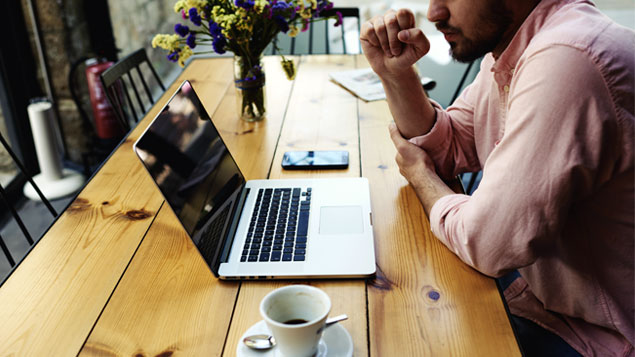 A large majority (87%) of organisations believe that human skills are critical for the future, but few are maximising them in the right way, according to PwC.
Its report – Preparing for Tomorrow's Workforce Today – says that although business leaders understand that many workers will need to reskill as more repetitive tasks will be automated, workers will lose confidence in an organisation if leaders are not clear about their vision and strategy.
Reskilling staff
It says there are "potentially damaging gaps" between leadership teams' understanding of the problems their organisations face and taking action to solve them. It suggests that HR and management need to collaborate in order to build a future-ready workforce.
A survey of 1,246 business and HR leaders from 79 countries allowed PwC to identify the 10 areas where organisations were most at risk of jeopardising their future success, based on the percentage of respondents who said a capability was important but were not taking action to address it.
The most "at risk" areas were:
making data-driven decisions (41%)
predicting and monitoring skills gaps (34%)
using data analytics to remove bias from hiring and reward (34%)
HR's understanding of technology (34%)
engaging with flexible talent (34%)
giving the workforce manageable workloads that allowed them to make full use of holiday allowance (33%)
using sophisticated workforce planning (33%)
allowing employees to choose multiple career paths (32%)
having talent practices and processes that nurture agility and adaptability (32%)
designing workspaces to promote wellbeing (31%).
PwC said the key priorities for employers were:
creating a competitive advantages through a more engaging employee experience;
using workforce analytics to make the most of talent;
bringing HR and business leaders together to create real change;
HR "stepping up" its knowledge of technological change;
harnessing the power of flexible talent and innovation; and
preparing their people for change.
A separate survey of 2,001 employees in the UK found that only 41% believed their employer offered them the skills they needed for the future.
Seventy per cent of organisations recognised flexibility as important in attracting and retaining talent, but only 45% gave their staff autonomy and flexibility around where they worked.
Alastair Woods, partner at PwC, said: "HR departments must lead the way in growing and building the capabilities the workforce of tomorrow will require. The impact of automation and robotics over the course of the next decade will mean some tasks disappear, but new activities will emerge that rely on uniquely human skills like judgement, empathy, innovation.
"To prepare for this change HR teams must develop a thorough understanding of future needs and put in place the learning and development programmes and other tools like performance management to help and underpin this transition."
The report suggests that employers challenge what activities they are doing now to see if they are adding value to their organisation, and act swiftly if not.