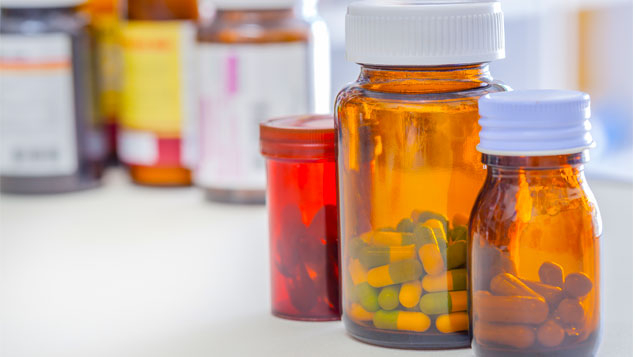 Only around a fifth of women at high risk of developing breast cancer will consider taking medication proven to help prevent the disease, a study has found.
Research led by the University of Leeds and published in the Clinical Breast Cancer journal found that 72% of women were worried about the long-term effects of tamoxifen – a hormone therapy that blocks the effect of oestrogen (which can stimulate some breast cancers to grow) on hormone receptors.
Four hundred healthy women at a higher risk of breast cancer than the general female population were asked if they thought they needed to take tamoxifen and whether they had any concerns about the drug.
The majority were worried about what effect its use over an extended period would have and 57% believed it would give them unpleasant side effects.
Twenty-nine per cent said doctors prescribed too many medicines and 24% said they had experienced a bad reaction to drugs that had been prescribed to them in the past.
Moreover, 17% believed national remedies were safer than medicines and 23% said they were very sensitive to drugs.
A follow-up questionnaire of 250 women revealed that less than 15% were taking tamoxifen, despite being recommended by a health professional to take it as a preventative measure.
The study found that perceived need for tamoxifen was low and suggested that interventions "should focus on communicating the role tamoxifen could play in cancer prevention, while balancing this with information about harms and respecting women's decision to decline".
Dr Samuel Smith, the study's lead author, said: "Women in our study were rightfully considering the potential harms and benefits of using preventive therapy. But some beliefs about the use of medicine were very negative. This appears to be putting some women off tamoxifen, despite its proven ability to help prevent breast cancer in the long term.
"We need to make sure health care professionals are adequately equipped to discuss the potential benefits and harms of preventive treatment with their patients so that women are well informed before deciding whether or not to take a drug."
Dr Julie Sharp, head of health information at Cancer Research UK, which funded the study, said it was understandable that some women would have concerns about the medication. "There are some potential side effects with tamoxifen, and other medications that can help prevent cancer, but it's vital that they have all the information, so they can make the best choice for them."