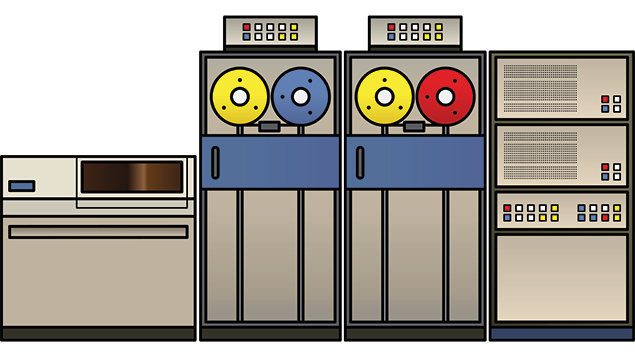 In the final part of our serialisation of her book, Lucy Adams looks at updating the HR IT system and explains why HR Transformation rarely transforms HR.
HR Transformations don't work. I'm referring to HR Transformation with a capital 'T': the one that for most HR professionals is synonymous with change.
Every HR Transformation programme I've ever had the misfortune or stupidity to get involved with has started with someone in Finance asking my team to do a benchmarking exercise with the aim of saving money.
Here you are, managers. We know you don't see the value in this process, and now it's your responsibility instead of ours"
Large, powerful consultancy firms, with equally megalithic systems to sell, would then be invited to explain how we could become more efficient and cost effective if only we would invest in their platforms.
A feasibility study would ensue, which showed we could centralise transactional tasks, standardise and automate our core processes, and make huge savings in HR staff to boot. These economies were almost always the driving force behind the change.
You can see where this evangelistic zeal came from, because the idea behind these systems is they achieve an HR holy trinity: managers around the business owning processes, employees being able to service their day-today requirements themselves, and HR finally being able to standardise procedures from the centre.
It's the third part I'm embarrassed to say I loved the most. Instead of each department of the business having its own approach to talent management, for instance, it was co-ordinated centrally. It was parental HR nirvana, and unfortunately still is.
What's not to like? Well, a company called TI People has done some interesting research and has discovered eight out of ten large companies run these programmes, with an average spend of $10 million per year among those in the Fortune 500. And yet less than 20% of HR Transformation programmes produce the desired results.
Is there a way to 'do it right' when it comes to global HR transformation systems? All my experience to date suggests not, and here's why.
1. They erase the human factor
HR systems sweep aside the human dimension. If, as a front-line HR person, you've traditionally been able to put in place innovative and responsive measures to meet your customer requirements, this ends once the launch button on these systems is pressed.
The starting point for HR Transformation programmes is that human beings are assets that have to be managed. This industrial concept is quite compelling in that it implies when we centralise and simplify transactional tasks and automate them to maximise economies of scale, we've made a sensible decision. However, it's usually driven by the desire to save money, not to improve the employee experience.
2. They're based on standardised processes
When we in HR implement these systems, we fall into the same old trap: instead of asking whether a process is necessary we find a way of improving it instead, this time by moving it online so it's more readily accessible.
Not only that, but we irritate managers around the business. We say: "Here you are, managers. We know you don't see the value in this process, and now it's your responsibility instead of ours."
What's more, there's a lack of flexibility built in. By stripping out local inconsistencies in the name of efficiency, we force managers to use one clunky system.
All the local interpretation and responsiveness has gone, and if you try to bring it back it increases costs. The upshot is, these systems aren't based on the needs of the end user, but on the desire of HR to be more process driven.
3. They take too long
Think about how many apps you've downloaded onto your smartphone in the last two to three years, which is about the length of time it takes to implement these enterprise-wide systems. There's now a proliferation of funky, amazing ones HR could implement quickly and cheaply, but when a business is 18 months into an HR Transformation programme all resources (including human) are diverted into that instead.
4. They're based on an outdated employment model
Another reason these systems don't work is that, despite the assumption they'll give us more robust data on our employees, they don't, because we increasingly 'employ' people who aren't in our organisations long term.
As executive search and management consultancy Kennedy-Fitch says: "Staff on demand is possibly one of the most impactful changes in managing organisations… Already now we witness an explosive growth of the 'off-payroll employee…' this growth will continue and in less than a decade, we can expect to have more than 50% no longer on our payroll and in 20 years from now (and possibly earlier), this may go to more than 80%."
Linked to this is the other misunderstanding baked into the system, which is the misguided notion that work is done in the teams enshrined in our organisational charts. Take a look at talent and performance expert Marcus Buckingham's video about this, in which he criticises the 'parallel universe' HR lives in when it instigates systems that don't reflect the reality of modern organisations.
5. They typically don't work on mobile
These technologies work on PCs and laptops, but not always mobile, which is ridiculous given our new reliance on mobile technology. I recently gave a keynote speech for a global insurance company, in which the chief executive addressed his top HR people around the world. He said, 'The only time I have to use my PC now is to carry out the performance review process. For everything else I use my tablet or smartphone. How can this be right?' This has a serious impact on our credibility in HR.
To summarise, these systems cost a load of money, are a huge distraction when you're implementing them, won't deliver what you want, are based on a dying organisational and employment model, will prevent you from taking advantage of new technologies, will make your HR team miserable, and your customers unhappy.
Apart from that, they're great! And yet so many companies think they're the answer to making HR more effective.
The reason I've spent so long discrediting these systems is I want to make ultra-sure your vision of HR transformation isn't running along these lines. If what you have in mind is a new system of this nature, just don't do it. There are better ways.