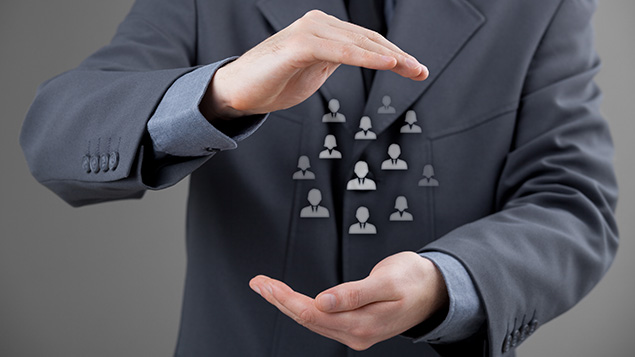 Keeping employees happy and productive isn't just the 'feel-good' part of HR's job – for a growing company it's mission critical.
Research from Deloitte published earlier this year found that employee retention and engagement has become the second highest priority for business leaders, only beaten by the challenge of building global leadership.
Studies consistently show that a highly engaged workforce can deliver improved business performance in numerous ways including revenue and profit growth, customer satisfaction, higher productivity, staff retention and efficiency.
But what can employers do to make that difference? The answer could lie in how they use their HR system.
Maximise time
Day-to-day tasks such as managing payroll queries or updating employee records often prevent HR from thinking about 'big picture' issues such as workforce engagement. One of the biggest stumbling blocks is the fact that many HR tools are 'systems of record'- more about data entry than driving and measuring employee satisfaction.
Deploying tools instead that communicate proactively with employees, such as through social networks, and enabling employees to update their own records, can help HR save time on administration and devote more time to strategic issues.
Power to the people
One of the key things to blame for disengagement can be a lack of communication and visibility. If employees can't see their progress in terms of individual and corporate goals, or understand why the compensation system works the way it does, they can become disillusioned.
Having a more transparent HR system in place can allow managers to see where employees stand on their goals, and intervene where necessary.
Get proper feedback
HR departments have long relied on employee surveys to gauge how the workforce is feeling. But how effective are they? Response rates can be disappointing, and a survey only ever captures a moment in time.
With an enterprise social network, the employee feedback loop never ends. Employees can get questions answered, collaborate on goals and ask for assistance.
Some also have polling functions so you can ask questions of the workforce in a non-obtrusive way, allowing you to take the temperature of the workforce on a more regular basis.
Make it easy
Many HR systems of record simply aren't intuitive, and have not kept pace with the way people interact online. This means you could have an expensive HR system in place but employees are reluctant to use it, rendering it ineffective.
To encourage engagement, HR systems need to have the intuitive interface people expect from social networks and smart phones. If, for example, your enterprise social network looks just like those your staff use outside work, they'll be much more likely to use it. Making it mobile, too, will encourage employees to interact.
Bring managers on board
HR's role in the organisation is shifting from one of 'enforcer' to one of support for managers and employees to manage themselves.
Traditional HR systems do little to support that crucial relationship between manager and employee, despite research constantly highlighting how employee disengagement is commonly caused by conflict with managers.
Using a system that will improve team engagement, either through chat/social network functions, or through ways to manage career progression and enrichment, can help managers to support their staff in the best way possible.
Enterprise software company FinancialForce has produced a White Paper on how to drive employee engagement and use HR technology to meet increased demand. You can get more information and download the White Paper here.
Download your copy of "5 Ways High Growth Companies Can get High Employee Engagement" here