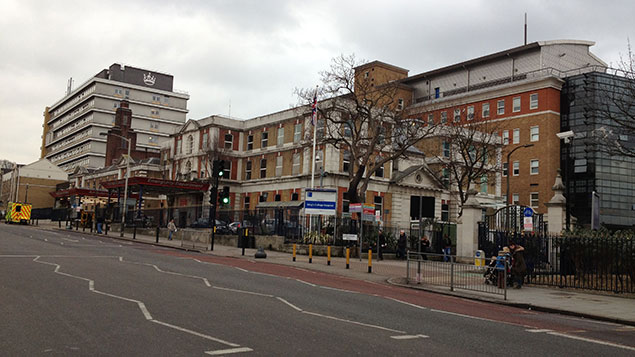 An IT manager at an NHS trust has been awarded £1m in compensation by an employment tribunal after he was unfairly dismissed.
Richard Hastings, who worked for King's College Hospital NHS Foundation Trust, was dismissed in October 2015 for gross misconduct following an incident in the car park.
Hastings had an altercation with a van driver and contractor after he tried to make a note of the vehicle's registration number when the driver racially abused and assaulted him.
Hastings had called the hospital's security office for help but no record of the phone call was logged. Security confirmed they had received the call and that nobody came to his aid.
The tribunal heard how in disciplinary proceedings led by the Trust, Hastings was consistently painted as "the aggressor" when he had simply been trying to defend himself. CCTV footage backed up his case and he had an exemplary work record.
The tribunal found that the process had been biased and discriminatory against Hastings, who is of British Caribbean descent, with one meeting described as an "interrogation".
It also criticised the Trust's "catalogue of failings" to properly investigate his grievance of being racially abused in the car park. They repeatedly missed opportunities to gather more evidence of Hastings' innocence and there were numerous inconsistencies in the opposing evidence.
Louise Brown, employment lawyer at Excello Law which represented Hastings, said he "was the victim of an institution whose desire for an easy solution resulted in a total disregard for the wellbeing of an employee of nearly 20 years".
"The tribunal found that the trust's initial investigation into Mr Hastings' suspension was 'fundamentally flawed' and served only to support the organisation's bias towards our client.
"The substantial damages awarded by the tribunal reflect the significant loss of Mr Hastings' pension rights following his dismissal and serve as a timely reminder to employers with final salary schemes in place that a failure to follow fair, unbiased and thorough disciplinary procedures, that are not tainted with discrimination, can result in huge compensation awards."
Paralegal Carole Spencer added that employers need to act with more care when carrying out disciplinary processes to ensure they are not discriminatory.
She said: "Every advisory or decision-making role in disciplinary procedures carries the responsibility of reviewing all the evidence, or lack of evidence, and questioning any omissions or potential bias to avoid fundamentally affecting the outcome."