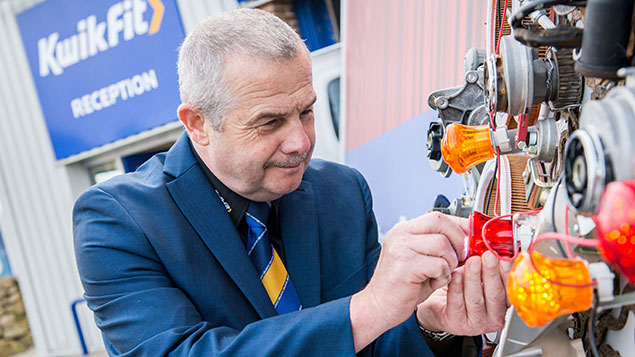 Analysis by the BBC has revealed that four in 10 private companies have reported wider gender pay gaps for 2018 than the previous year.
Based on the median hourly pay gap measure, it found that employers in every sector pay men more on average. Companies reporting a wider pay gap this year include Kwik Fit, Npower and Virgin Atlantic.
With around six weeks to go until the deadline for the second round of gender pay gap reporting, only around a tenth of eligible employers have published their figures for 2018.
Of those that have reported so far, the median gender pay gap is 8.4%, down slightly on last year's figure of 9.7%. Around three-quarters (74%) of those that have reported so far have a pay gap that favours men, while 14% have a gap that favours women.
Utilities company Npower blamed the increase in its pay gap from 13% to 18% on more female than male employees opting for a salary sacrifice scheme.
In 2017, car mechanics chain Kwik Fit had a negative gender pay gap of -15.2%, meaning female employees were paid more. Its 2018 figures showed a 14% median gender pay gap in favour of men, however.
The company said this was due to a number of senior female employees leaving the company, meaning there were fewer in the upper reporting quartile.
Twelve percent of those that have published so far reported no pay gap, the BBC found.
One of the worst performing sectors is financial services, where several banks including Lloyds Banking Group and RBS have reported median gender pay gaps in excess of 30%. Construction also has a high median gender pay gap of around 26%, according to the BBC's figures.
Martha McKinley, solicitor at law firm Stephensons, said the growth in gaps at some companies reflected how challenging it is to address pay imbalances: "The introduction of this type of reporting makes the issue more transparent and forces employers to sit up, take notice and hopefully take action. It will be interesting to see how the land lies after the April 4th reporting deadline," she said.
Alexandra Anders, EMEA talent director at software company Cornerstone OnDemand, argued that companies should be reviewing pay by role, rather than on an individual basis.
She said: "If you interview two candidates going for the same role and the male candidate asks for £100,000 and the female candidate asks for £50,000, you could hire both people at those respective salaries and have them both be happy.
"But that means you'll always have a pay gap as they work and grow, which leads to the kinds of statistics we're seeing the BBC findings today where 74% of companies have a pay gap favouring men."
Last week a report by Paygaps.com revealed that almost a third of organisations that have submitted their reports so far have published erroneous data.
Mistakes included not having the report signed by someone at the required management level, and not including a link to a written report.
A spokesperson from the Government Equalities office said that while the pay gap was "at the lowest level it ever has been", there is clearly more to be done.
"Closing the gender pay gap is not a quick fix, and employers may take time to see their gap close as they implement long term action plans. It is important that they continue to work at this, and we are confident that the majority of businesses are now treating this as a priority," they said.
The GEO stressed that the transparency created by reporting was already pushing employers to take action to close the gap, and that it would "continue to monitor progress to ensure our legislation delivers on its intended aims".