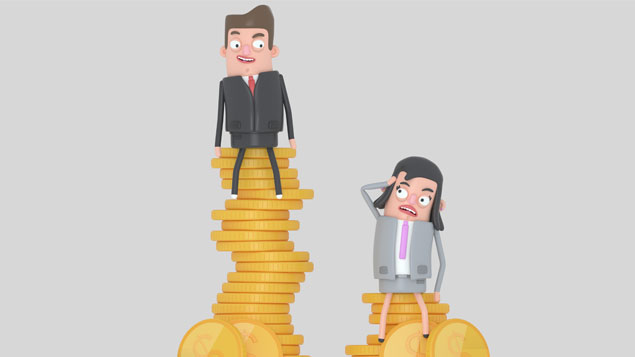 Almost a third of organisations that have submitted their gender pay gap reports for this year have published erroneous data, analysis has uncovered.
With just under two months to go until the second gender pay gap reporting deadline, just over 1,000 organisations have published their data for the 2018 snapshot date. Of these, 767 accompanying reports aiming to explain some of the context behind their pay gaps have been submitted – a 31% increase on the number of employers that had done so this time last year.
Of the data submitted so far, 31.3% have made "one or two administrative errors" in their reporting, according to data analytics firm Paygaps.com (formerly known as Staffmetrix).
The most common error, – made by 29.6% – is failing to provide a link to a written report, despite the legislation stating that reports must be published on a website accessible by both employees and the public for a minimum of three years.
Seventy-nine (9.6%) reports were signed by a person below the required management level. In some cases, reports had been signed by somebody who was not employed by the organisation at all.
Concern for employees
Paygaps.com's analysis, Gender pay gap reporting: Analysis of the first 1,000 submissions of 2019, says such errors should worry employees because it might indicate that their employer "didn't care enough" to give the gender pay gap reporting requirement enough resources to get it right or enough attention from senior leadership.
"Last year we saw the majority of reports explaining what the gender pay gap reporting legislation was and how if differed to equal pay," said Innes Miller, Paygaps.com's chief commercial officer. "While an important part of the education and awareness process, employers this year must define what steps they are taking to close their gaps.
"Most reports still lack detail on the steps being taken and how the outcomes of these steps are measured".
The report also warns that organisations should avoid comparing their figures against Office for National Statistics (ONS) data. This is because ONS data is based on a sample of 1% of all working employees across the UK, whereas gender pay gap reporting covers all employers with 250 staff or more and has a fundamental difference in methodology.
"While last year there was merit in comparing figures against those of the ONS or wider/global data, this no longer holds true," the report warns.
"When comparing themselves organisations should first consider what exactly they are trying to compare; is it just the figures or is it their culture or leadership. Gender pay gap reporting is far more than a string of numbers and as such it should not be reduced to that level."
The overall median gender pay gap currently stands at 10.4%, which is slightly lower than 2018's final average of 11.8%.
Based on analysis of the first 1,000 reports to be submitted, the construction sector has the largest median gender pay gap at 25.5%. Twenty-nine construction firms have published their reports so far.
The second largest pay gap identified so far is in the financial and insurance activities sector, which has a median pay gap of 21.1% based on data from 65 organisations.
The organisation with the highest median gender pay gap is Nexus Education Schools Trust in Bristol at 58% – even although 94% of its staff are women.
The Government Equalities Office has published guidance on how employers can identify why their pay gap exists, offering eight areas they can focus on.