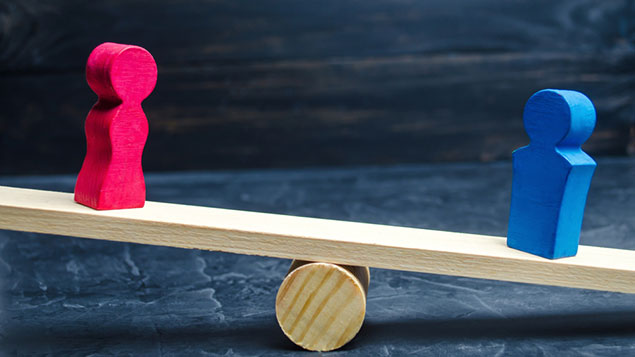 The first round of gender pay gap reporting was big news in 2018, but how will employers adjust their approach for the second year of reporting? Ruth Thomas from Curo Compensation looks at the measures employers can take to reduce the gap.
Gender pay gap reporting
Last year over 10,500 companies publicly reported their gender pay gap figures in line with the Equality Act 2010 (Gender Pay Gap Information) Regulations 2017. By the deadline of 4 April 2018 just over 94% of companies had reported with 100% compliance achieved by August this year.
Those figures showed that women's mean hourly pay was 14.3% lower than men's and that only 12% of reporting companies had a pay gap in favour of women. This means that as a woman in the UK today, you're most likely working at a company which pays men more than women on an average basis. So what are businesses doing to address this?
Many have probably already calculated their figures for the second year as they have to use employee's pay rates as at the snapshot date of the 5 April 2018 (31 March for the public sector).
The fact that fewer than 400 employers have actually publicly reported their data so far highlights that many are probably working out how present this year's figures relative to last year and potentially explain why the numbers have not changed – or may have even got worse.
Those that have reported so far have not made it easy for stakeholders to understand changes year over year, with many resisting presenting the figures side by side.
What gets measured gets done
The reality is that the numbers are not going to be better this year as most of the issues driving pay gaps require a longer term view.
Each business' circumstances will be different but demonstrating a clear understanding of what is causing pay gaps and committing to actions that, over time, will reduce those gaps is key.
Businesses need to address traditional male/female role divisions, the lack of female representation at senior levels and why women tend to work in lower paid roles.
Many are asking whether their recruitment processes are biased, or why women are not progressing at the same rate as men or are choosing to opt out and not return to the workforce.
Some are considering setting targets or using measures to track progress; such as the number of female applicants, hires and promotions or women in executive positions. Targets are great, as is the truism "what gets measured gets done." Regular measurement can keep you focused and make decisions to improve your results.
Telling your story
Communicating to stakeholders internally and externally is also an important consideration.
While the first year reporting was all about the numbers, this year employers are coming to terms with the necessity to embrace the need for change.
Last year over 25% of reporting companies chose not to provide any form of narrative to explain their figures. Many others simply reported the required metrics with no explanation. This was really a missed opportunity; ultimately, it's probably better to tell your own story rather than let someone else do it.
Perceptions of pay equity are increasingly impacting brand perception and the ability to attract, retain and drive employee engagement. Surveys are showing how many applicants are now looking at a company's gender pay gap as part of their pre-selection process before choosing to work for an employer.
Ultimately, creating a workforce that is flexible, diverse and inclusive and attracts, retains, develops and motivates talent in the communities in which we work is the goal.
While the first year reporting was all about the numbers, this year employers are coming to terms with the necessity to embrace the need for change and set clear goals in order to demonstrate how diversity is a business imperative for them.
The government has said it expects most employers to take five years to come to terms with the legislation and demonstrate real progress but, as we are well into the second year of reporting, it's important that your business is not left behind.